Seafood Havens in Savannah
What does every great restaurant have in common? A delicious, enticing menu. And we all know seafood is never far from the scene-- especially in Savannah. Its location along the coast and by the Savannah River means abundance in fresh kinds of seafood, and it gives restaurants around the city the opportunity to serve locals and tourists A+ seafood dishes. Yes, a seafood feast ALL-YEAR ROUND!
With that being said, choosing a seafood restaurant to eat at probably has you at your wits' end-- Savannah restaurants do offer consumers hefty portions at competitive prices, we'll give you that! But there are seafood havens that come out on top. Here are some of our favorite seafood restaurants you should try soon:
116 E Broughton St, Savannah, GA 31401
✅Outdoor seating - ✅Delivery - ✅Takeout - ✅Sit-down dining
If fast-casual Southern dining is your scene, the Savannah Seafood Shack should be your go-to food stop! Grab a beer and some good company and drop by the Shack for some finger-licking seafood dishes popular around the city! Are you craving for some good old Lowcountry seafood boil? Savannah Seafood Shack offers the best Lowcountry boils, fried and steamed seafood, plus some unique food innovations that can't be compared! One of the most affordable eats in Savannah, you shouldn't dare miss!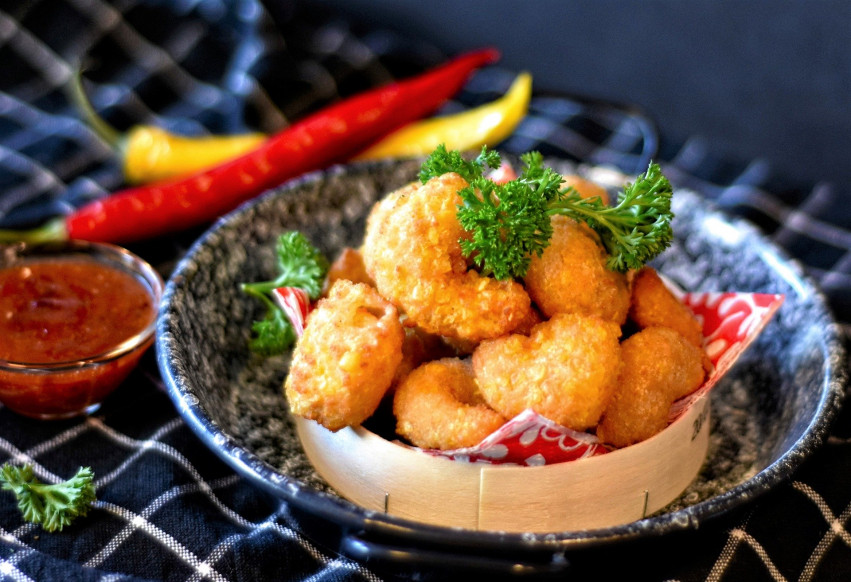 7805 Abercorn St. - Ste 15, Savannah, GA 31406
✅Takeout - ✅Sit-down dining
Everyone knows how popular the South is for its delicious dishes, but many do not realize that the real treasures of the Southern culinary tradition are found below the surface. Let seafood reign supreme and dine at Savannah's premier restaurant for all your aquatic cravings-- The Juicy Seafood! Enjoy an unbeatable fresh seafood menu and savor the perfect blend of Cajun and Southern flavors in every bite!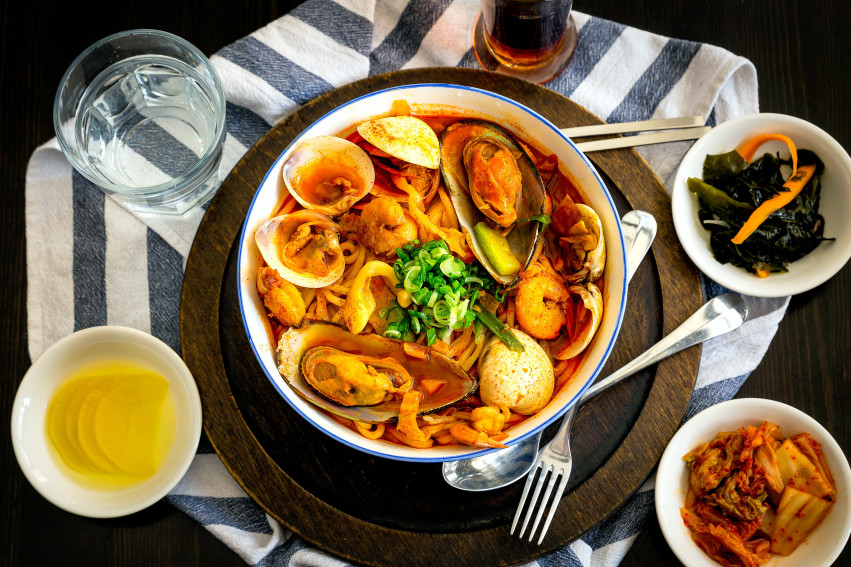 2800 Montgomery St, Savannah, GA 31405, United States
✅Takeout
If it's fresh seafood and Lowcountry Boil that you need, it's Bobo Seafood Market you need to seek! A hole-in-the-wall seafood market nestled in Savannah, Bobo's may only have room to order food and carry out, but its expertly-cooked dishes and fairly-priced menu make up for their tiny space! Truly an unbeatable, authentic, no-frills local seafood takeout spot, you'll come down off the main streets of Savannah for!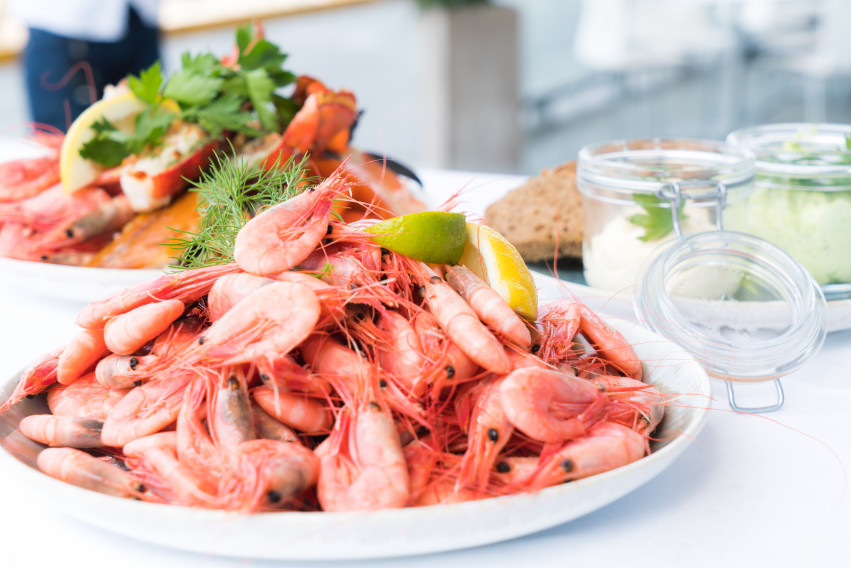 4435 Skidaway Rd., Savannah, GA 31404
✅Delivery - ✅Takeout - ✅Curbside pickup
A South Seafood Friday tradition deserves a trip to Seafoodlicious! A seafood market and kitchen in one, Seafoodlicious offers customers a variety of fresh seafood-- fried, boiled, or cooked in different types of sauce! Grab a platter for your next celebration or get a bucket all for yourself-- no matter which food option you go for, Seafoodlicious promises you big portions, great value, and prompt service!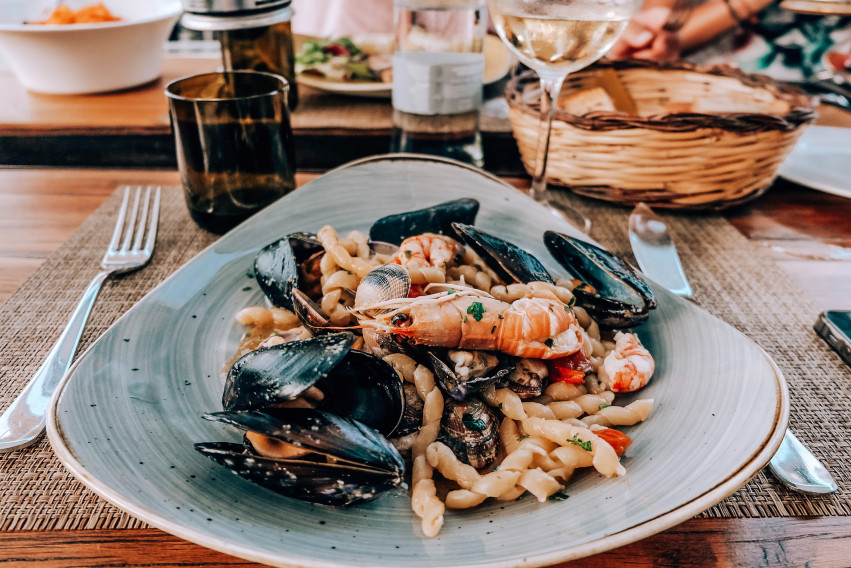 7000 La Roche Ave, Savannah, GA 31406
✅Delivery - ✅Takeout - ✅Sit-down dining
Step away from the bustle of the Historic District, and enjoy one of Savannah's most closely guarded secrets when it comes to seafood-- Pearl's Saltwater Grille. A local favorite for many years, the Pearl's Saltwater Grille provides customers with a seafood lover's paradise with its vast selection of seafood dishes and steaks, starting from its appetizers down to the entrees! And the beautiful view of the Georgia coastline and wildlife doesn't hurt, too!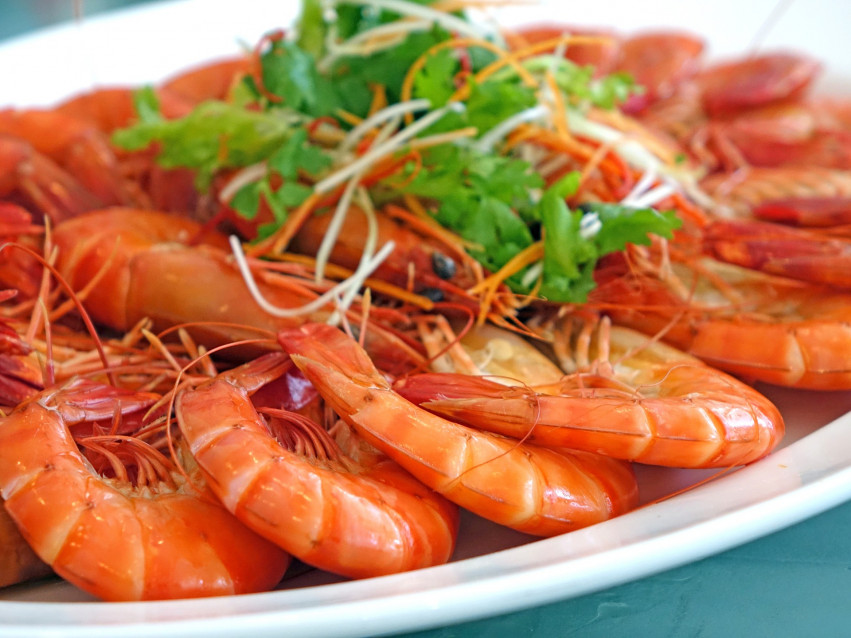 26 East Bay St., Savannah, GA 31401
✅Outdoor seating -✅Takeout - ✅Sit-down dining
Sample the finest fares in contemporary Southern Cuisine and Seafood at Vic's On the River! Known for its traditional Southern dishes and nightly specials, Vic's is located in an old cotton warehouse in the heart of Savannah's Historic District, which boasts the best views of the Savannah River & the sophisticated charm of Old Savannah! Experience Savannah at its finest and taste all its glory only at Vic's On the River-- truly worth all dimes spent!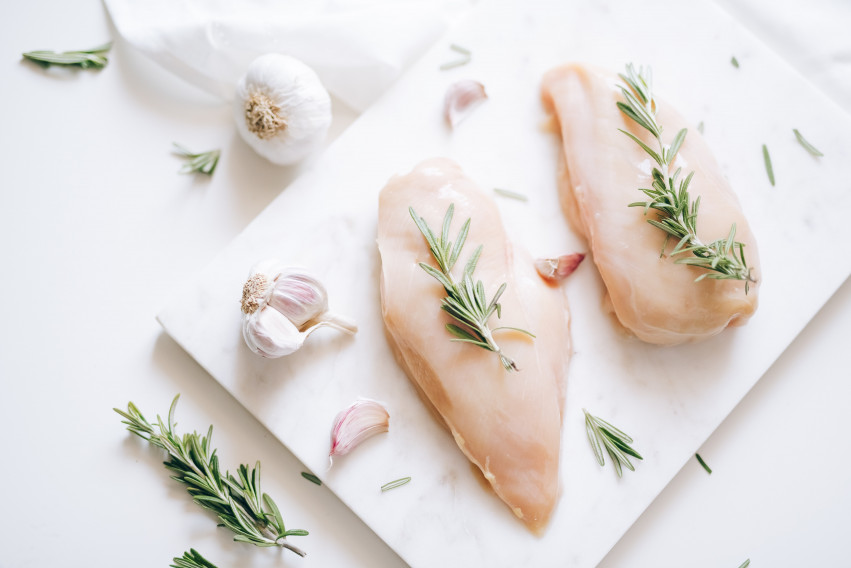 4 W Broughton St, Savannah, GA 31401
✅Delivery - ✅Takeout - ✅Sit-down dining - ✅Curbside pickup
Are you looking for an intimate night out with your partner this weekend? Enjoy this classy and quaint restaurant located at Broughton street-- Chive Sea Bar & Lounge. The popular seafood eatery is considered a real jewel in the heart of the old Savannah historic district because of its exceptional food and service, plus the romantic and sophisticated ambiance-- a perfect treat after a rough day at work! Not a big fan of seafood? Chive's menu is so varied that one dinner is not enough to try all the interesting items, and yes, meat lovers have a place at Chive's, too!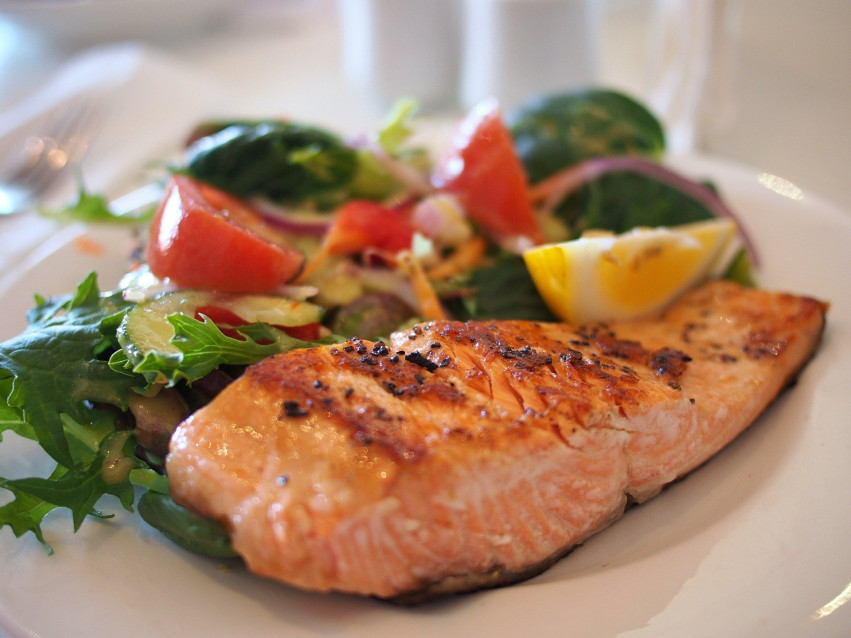 104 Bryan Wood Rd At the intersection of Hwy 80 and Bryan Woods Road on Whitemarsh Island, Savannah, GA 31410
✅Outdoor seating - ✅Takeout
Enjoy the Southern classics and seafood favorites with a coastal Savannah flair at Paula Deen's Creek House Seafood & Grill! Nestled under the palms of Turner's Creek, this restaurant with a stunning waterfront view has been cooking up in the hostess city for almost 30 years, serving the most authentic Southern recipes, and providing customers a relaxing, family-oriented atmosphere. Popular for its lunch and dinner menus, you can be sure that Paula Deen's Creek House Seafood and Grill can deliver a delicious variety of both land and seafood worth your every penny. Come by and bring the whole family for a grand feast-- you won't regret it!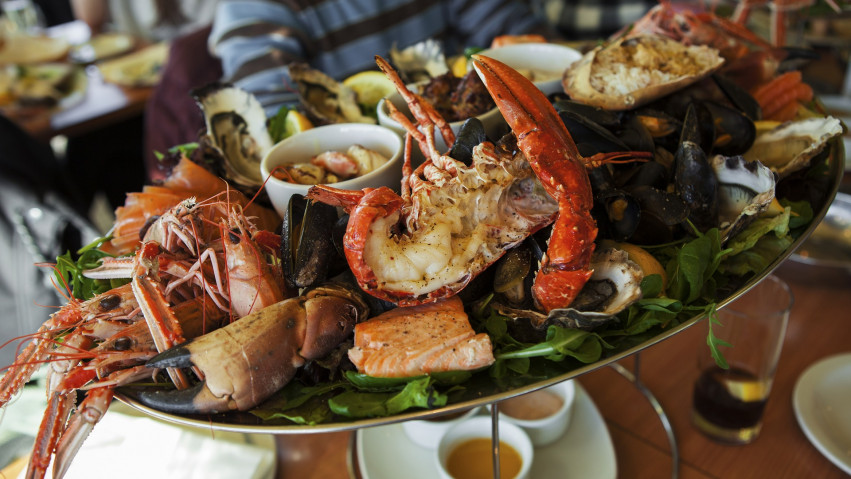 114 W Congress St, Savannah, GA 31401
✅Sit-down dining
What's a grand trip to the South without a great Oyster experience? Yes, oysters have been a staple inside every Lowcountry and Savannah homes, and Sorry Charlie's Oyster Bar gives you a chance to enjoy a legit Savannah seafood experience, with their expertly-prepared menu.
Come by and treat yourself to the restaurant's premier oyster bar, and have your oysters served fresh or seasoned with regional flavors. Let your southern roots come alive with every bite of Sorry Charlie's authentic Southern cooking.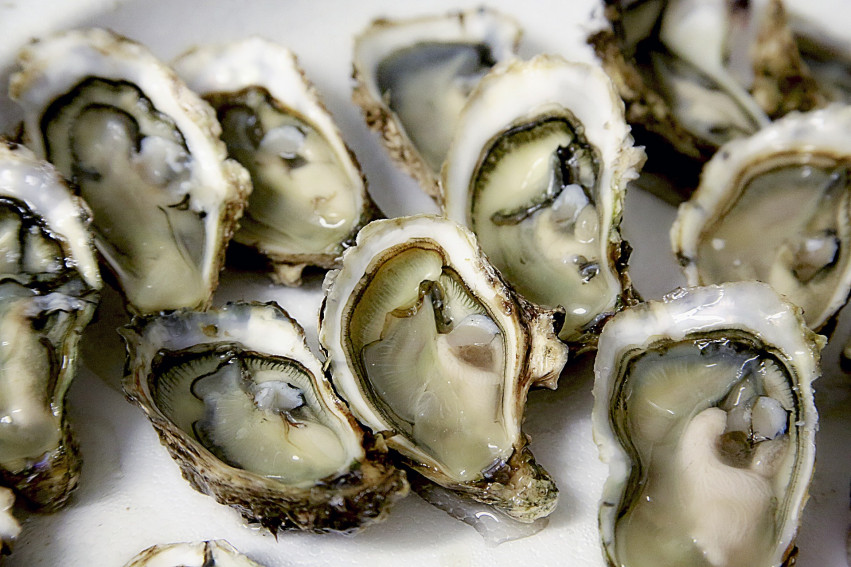 8 Gateway Blvd W, Savannah, GA 31419
✅Takeout - ✅Sit-down dining
Do you like your seafood steamed, fried, or grilled? Whichever way you choose, seafood dishes always taste better at Shell House Restaurant Savannah! The popular restaurant has been serving food with an extremely high standard for over 30 years and has earned a spot in the hearts of the Savannah locals. Most of its recipes are shared family secrets that have been passed through generations, and the menu just keeps on getting bigger with more innovative dishes being added every year! Don't forget to go by the restaurant bar for some refreshing cocktails to cap off your meal!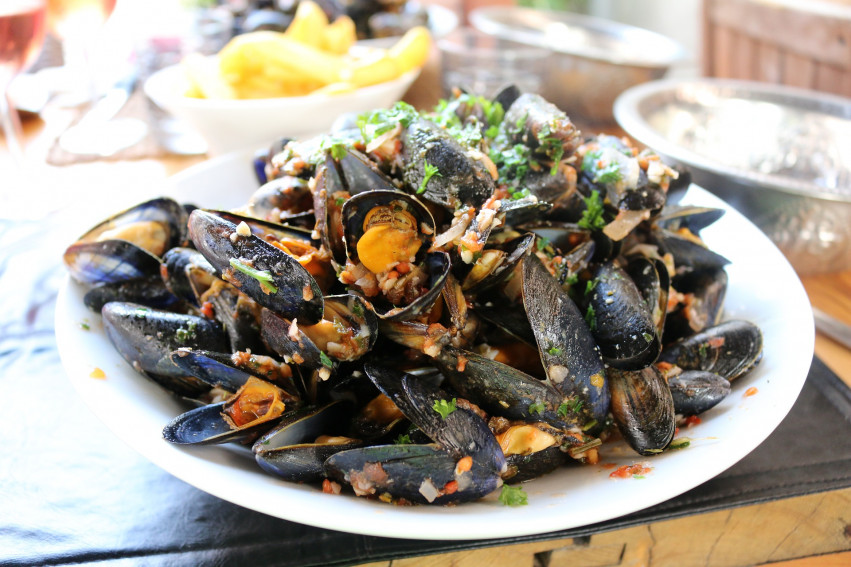 Selling Your Home?
Get your home's value - our custom reports include accurate and up to date information.
Get Home Value