Lowcountry Essential Dishes You Can Make At Home
Are you missing your favorite Lowcountry dish? Since going out to eat is not an option at the moment, and getting takeout every day is pretty heavy on the pockets, learning how to cook your meal is a great way to keep full and entertained.
Take out your thinking hats and get creative in the kitchen-- tap into your inner Gordon Ramsey and try making these delicious Lowcountry essential eats at home:
Banana Breakfast Sandwiches
Add some fruits to your breakfast and have yourself a heavy, delicious meal filled with vitamins, just the way you like it! Try the Banana Breakfast sandwich and put a different twist to the traditional French Toast:
What You'll Need:
*2 Bananas cut in half (lengthwise)

4 slices of Bread

* 2 whole eggs

1/2 cup milk

1/2 teaspoon pure vanilla extract

1/2 teaspoon cinnamon

a pinch of salt

1 tablespoon butter

maple syrup

confectioner's sugar (optional)
In a bowl, whisk eggs, milk, vanilla, cinnamon, and salt together. Soak the slices of bread in the wet mixture for a few minutes, until bread is saturated. Melt the butter in a large, non-stick pan, and place two pieces of saturated bread down until slightly browned. Turn it over and arrange the bananas on top. Put the other slices of bread and flip the sandwiches. Use a lid, plate, or anything heavy to press the sandwiches down and make them resemble a panini. Brown each side until golden. When both sides are done, remove the sandwich and add maple syrup and powdered sugar, if you prefer.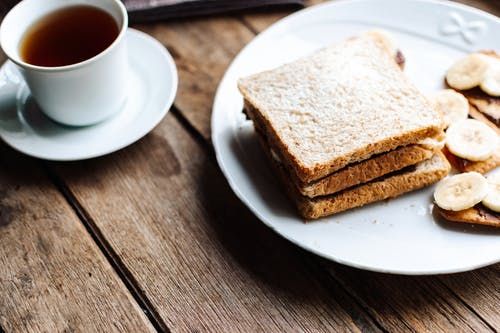 Southern Fried Chicken
There's nothing more nostalgic than a warm plate of Southern Fried Chicken. It's what kids in the south have grown up eating, and it's especially comforting during these trying times.
What You'll Need:
4 pounds bone-in chicken pieces

1 1/2 cups milk (or buttermilk if you prefer)

2 large eggs

2 1/2 cups all-purpose flour

2 tablespoons salt, plus additional for sprinkling

2 teaspoons ground pepper

3 cups of vegetable oil
Combine the milk and eggs and whisk it until smooth and blended well. In a large, heavy-duty plastic food storage bag, combine the dry ingredients (flour, salt, pepper). Dip each chicken piece in the milk and egg mixture, and drop it in the storage bag. Shake well to coat the chicken pieces thoroughly. Heat oil in a deep, heavy skillet to 350F. Fry the chicken, a few pieces at a time for about 10 minutes on each side, or until golden brown. Do not overcrowd the skillet to keep the temperature of the oil from dropping. Check doneness by piercing the chicken with a fork to see if juices run clear. Serve with your preferred sauce and enjoy!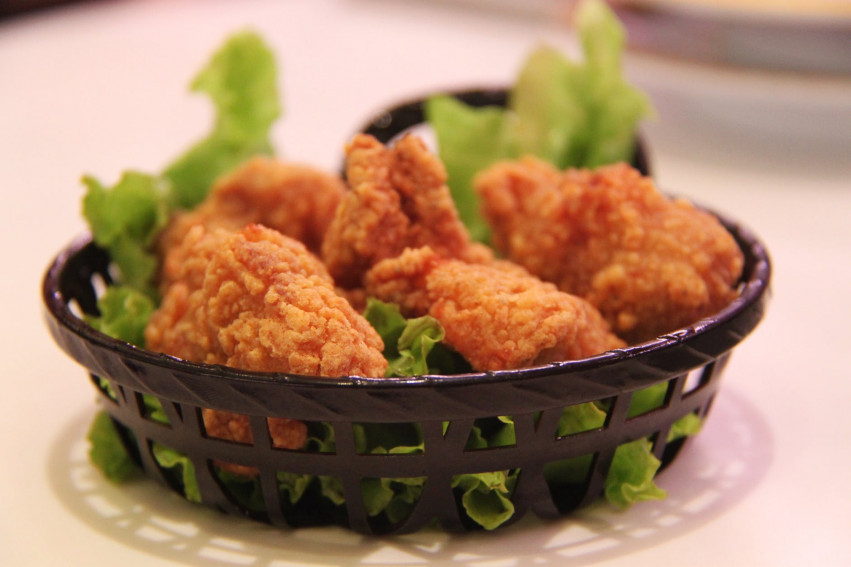 Shrimp & Grits
Shrimp & Grits, the ultimate Southern dish that reminds you of the taste of home. A specialty great for breakfast, brunch, or dinner, truly down-home comfort food at its finest. Luckily, you can just cook it up right in your kitchen!
What You'll Need:
1 pound uncooked medium shrimp, peeled and deveined

8 thick-sliced bacon strips, chopped

3 garlic cloves, minced

1 teaspoon Cajun or blackened seasoning

4 green onions, chopped

2 cups chicken broth

2 cups of milk

1/3 cup butter

3/4 teaspoon salt

1/2 teaspoon ground pepper

3/4 cup uncooked old-fashioned grits

1 cup shredded cheese
In a large saucepan, mix broth, milk, butter, salt, and pepper, and bring to a boil. Slowly add in grits and reduce the heat. Cook for 12-14 minutes or until thick, stirring occasionally. Add cheese and wait until melted. Set aside and keep it warm.
In a large skillet, cook bacon until crisp. Set aside. Saute the shrimp, garlic, and seasoning in the drippings until shrimps turn pink. Serve with the bacon and grits and sprinkle with green onions.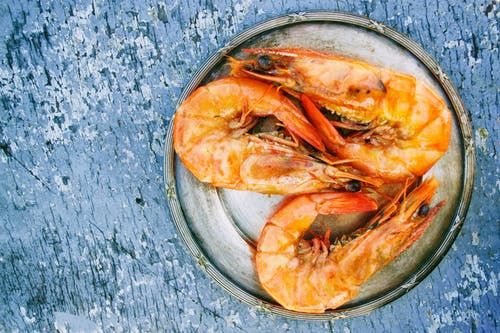 Mac and Cheese
If it's Southern soul food that you want, then Mac and Cheese is what you need! It's a recipe that can come in different variations, but its familiar taste has a distinct comfort that we crave at this time. It's a quick and easy recipe to cook, too!
What You'll Need:
3 cups elbow macaroni, uncooked

1 1/2 cups milk

1/2 cup heavy cream

1 cup Colby and Monterey Jack shredded cheese

6 oz Velveeta shredded cheese (to make the dish creamy)

1 cup shredded sharp cheddar

salt and pepper to taste

2 eggs

1 cup smoked cheddar cheese, shredded

paprika
Preheat your oven to 350F. Cook your macaroni until a little under al dente. Be careful not to overcook the pasta to avoid a mushy dish. Drain it and set aside.
In a large bowl, add milk, heavy cream, and the cheeses (except for the smoked cheddar), and stir to combine. Taste the mixture and add salt and pepper until you are contented with the taste. Add the eggs and stir well until combined. Butter your baking dish and add the macaroni. Pour the cheese mixture on top and distribute it well. Top with the smoked cheddar cheese and sprinkle with paprika.
Bake the dish for 35-45 minutes, and do not overbake. Once done, let it cool and firm up. Enjoy it with some baked bread!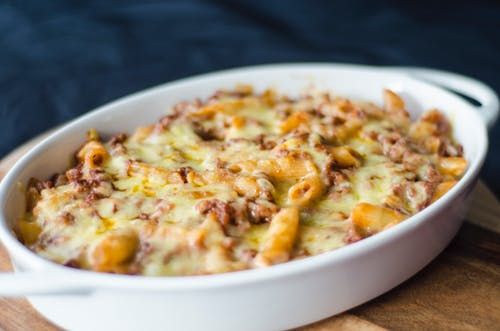 Sweet & Spicy Bacon Chicken
Are you looking to impress the family with your oh-so-perfect culinary skills? Tempt their tastebuds with delicious flavorful juices and give them a slightly spicy kick with this Sweet & Spicy Bacon Chicken recipe, which is sure to become a hit on your dinner table!
What You'll Need:
4 chicken breasts cut in thirds, about 12 pieces

12 bacon slices

1 teaspoon salt, plus more to taste

1 teaspoon freshly ground black pepper, plus more to taste

2 teaspoons garlic powder, plus more to taste

1 teaspoon chili powder, plus more to taste

1 cup sugar (brown if available)

3 tablespoons olive oil
Season the sliced chicken breasts with spices, salt, and pepper. Wrap each piece in bacon and roll it in brown sugar. Place the finished pieces on an ovenproof dish greased with olive oil. Bake the chicken at 400F for 30 - 40 minutes, or until chicken is cooked through and bacon is crispy. Serve the chicken with mashed potatoes and some gravy, made up of the drippings from the chicken.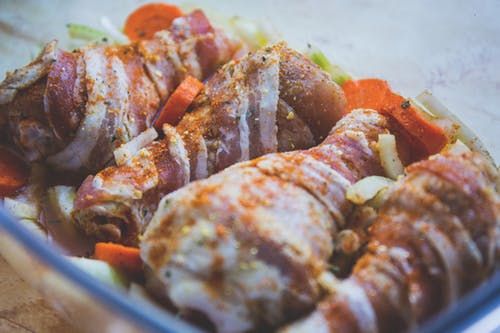 Selling Your Home?
Get your home's value - our custom reports include accurate and up to date information.
Get Home Value