Hilton Head COVID-19 News Update
It was December 2019 when the 2019 Coronavirus, better known as COVID-19, first hit international news. People brushed it off and classified it as no more than a different strain of the influenza virus, as infected Chinese citizens situated in Wuhan and other provinces in China start to ramp up in numbers. On January 20, the first case of COVID-19 outside of China was announced--it was in Thailand. And on January 30, the outbreak was declared a Public Health Emergency of International Concern by the World Health Organization.
As the days passed, different countries start to report and confirm similar cases in their areas. These countries being the United States of America, South Korea, Japan, and the Philippines, among others. The lack of initiative to be transparent, or to contain and control the infected and the virus itself has caused COVID-19 to spread rapidly across the globe. To date, there are 209,839 suspected cases of COVID-19 globally, and 8,778 due to infection and respiratory failure, causing the known virus to be upgraded from epidemic to pandemic.
Learn more about the 2019 Coronavirus, what our local and national government is doing to address the situation, and how we, as citizens, can prevent it from spreading:
WHAT IS COVID-19
According to the World Health Organization (WHO), Coronavirus (CoV) is a group of viruses that cause illness ranging from the common cold to the more severe type of respiratory diseases such as the Middle East Respiratory Syndrome (MERS-CoV), and the Severe Acute Respiratory Syndrome (SARS-CoV). The COVID-19 is a different strain not previously identified in humans. Theories state that it can be transmitted between people who are in close contact with one another (at about a 6-feet distance), through respiratory droplets produced when sneezing, coughing, talking, etc. When an infected person does any of the above-mentioned, the droplets can land in the mouths or noses of the people nearby, which can then be inhaled into the lungs.
Some studies also confirm the spread of the said virus through contact with contaminated surfaces or objects. It means that it is possible for a person to get COVID-19 by touching a contaminated surface, as coronaviruses are said to last for hours on plastic and stainless-steel surfaces unless properly disinfected.
People who have COVID-19 are split into two types: the symptomatic and asymptomatic. The symptomatic group is assumed to be the most frequent source of the COVID-19 spread, as they are the ones that manifest symptoms quicker. However, the transmission of the virus through asymptomatic individuals is not to be downplayed either, as they can also transmit COVID-19.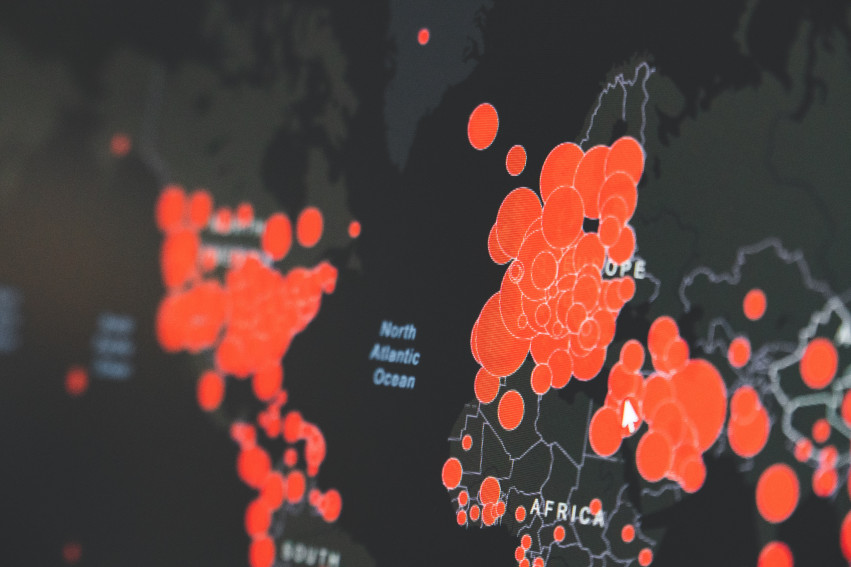 What is the local government in South Carolina doing about COVID-19?
In line with the pandemic spread of COVID-19 globally, South Carolina Governor Henry Mcmaster has declared a state of emergency last March 13, just a week after the state's first positive test. Several mandates were also set out to prevent COVID-19's further damage to the communities:
Mandatory: Restaurants and bars close dine-in service (started March 18)

Mandatory: South Carolina tax deadline extended to June 1




A halt to non-emergency surgeries




Insurance pays for COVID-19 office visits, tests, procedures




For grocery stores to limit purchases of some essential items and have special hours for senior citizens



A request for private employers to allow their employees to work from home
Waived Department of Employment and Workforce regulations to allow unemployment claims to be expedited by at least one week

Unemployment insurance payments are suspended for employers until June 1st, allowing business owners to have additional capital on hand

Procurement regulations are temporarily suspended to allow state agencies to rapidly acquire resources to combat the COVID-19 virus

DHEC will temporarily suspend enforcement of certificate of need regulations necessary to expedite treatment for the virus
The aforementioned are to be implemented to avoid the continuous spread of the virus in South Carolina, as everyone is requested to practice social distancing and good hygiene. McMaster also submitted an initial request for assistance to the SBA (Small Business Administration) to make loans available for South Carolina small businesses suffering an economic injury due to COVID-19. The request is in line with the low-interest federal disaster loans being offered for working capital by The U.S. Small Business Administration to small businesses in designated states and territories during these trying times.
Our local government strongly advises everyone to call off large gatherings and events for the time being, and for everyone to STAY HOME. Takeouts and food deliveries, however, will still be available unless advised otherwise. Please feel free to contact your neighborhood food establishments and support small business owners with restaurants.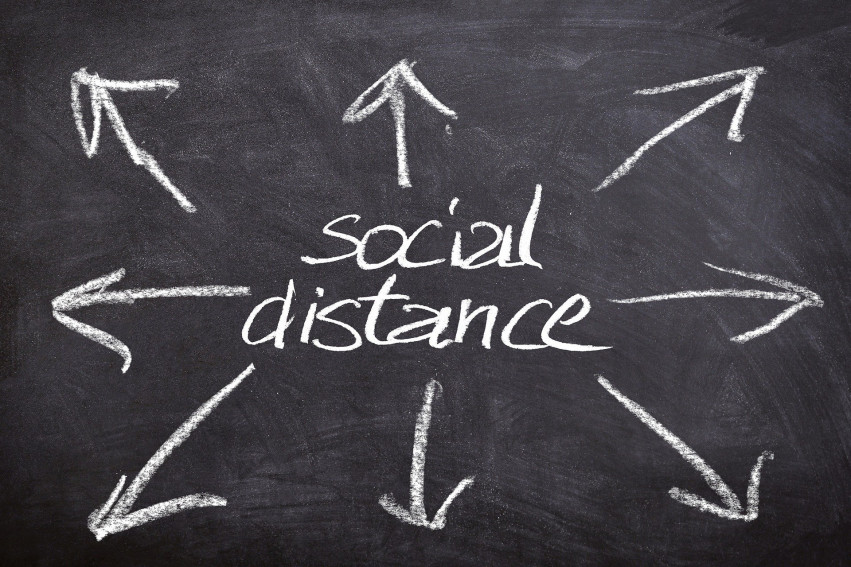 What are the preventive measures of the national government regarding COVID-19
United States of America's president, Donald Trump, has announced a 30-day ban on travel from European countries to the United States, which began last March 13 in hopes of keeping new cases of COVID-19 from entering the country. The restrictions, however, do not apply to travelers from the United Kingdom. The restrictions will only apply to foreign nationals and not American citizens or legal permanent residents who have been to the Schengen region in the last 14 days. Trump also advised that the said travel restrictions can be adjusted "subject to conditions on the ground".
Furthermore, the president has also announced economic measures that aim to help the country overcome temporary economic disruptions caused by the outbreak. With the use of emergency authority, Trump promises to instruct the Treasury Department to defer tax payments without interests or penalties for certain individuals and businesses negatively impacted. He also advised that he will be providing more than $200 billion of additional liquidity to the economy, as well as provide financial relief to the people who are sick, quarantined, or those who are staying home to care for others.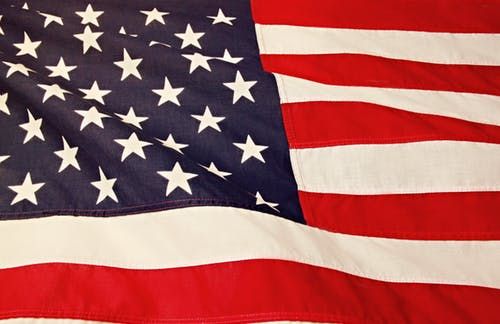 What can you do as a citizen?
Staying aware of the latest information on the COVID-19 outbreak, available on credible websites, through the national and local public health authorities, is probably the best way to combat the super virus. Most people who become infected experience mild illness and have a high chance of full recovery, but take note that the virus can be more severe for others around you. So aside from being informed, take care of your health and protect others by following these safety precautions:
Wash your hands frequently with soap and water

Maintain social distancing

Avoid touching eyes, nose, and mouth

Practice respiratory hygiene (observe common courtesy)

If you have a fever, cough, and difficulty in breathing, seek medical care early

AVOID HOARDING

Only use a mask when you are sick
If you have visited a COVID-19 infected area in the past 14 days, it is best to practice a self-quarantine and STAY AT HOME. If you develop stronger symptoms similar to COVID-19, call your health care provider in advance.