Hilton Head Island's Juiciest Steak Houses in Town!
One of America's most popular comfort foods (aside from ice cream and chocolates, of course!) is a big, fat, juicy steak! Whether it's cooked rare, medium-rare, medium, or well-done, this thick slice of meat is a warm, hearty meal we always crave for especially during the winter season. It's easy to cook, surprisingly melts in your mouth, and great to pair up with some vegetables and wine. And though it's a bit expensive, this simple and delicious dish is worth its price!
Treat yourself to steak night, and choose from some of the best steak houses around Hilton Head Island-- here are a few:
1513 Main St., Hilton Head Island, SC 29926
Are you having a hard time dining out with your family who seems to want to eat different things? Say no more! Bring them for a weekend lunch at Wise Guys and find the answer to your woes!
Order from their menu and dig in-- their selection covers all bases, and their steaks are popular with both the locals and visitors alike, with each bite expertly seasoned with secret spices. End your meal with some cocktails and desserts and go home with a full heart--and a bulging tummy!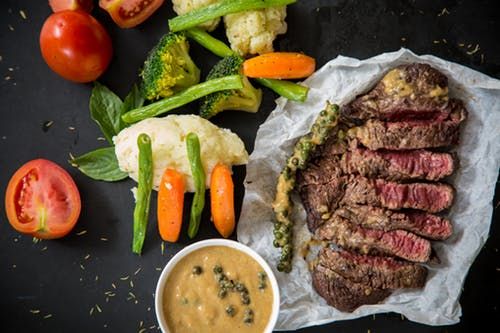 1301 Main St., Hilton Head Island, SC 29926
Treat yourself to all things fancy and dine at Frankie Bones. A bonafide steak house with a highly-rated reputation, Frankie Bones lives up to its sophisticated interiors with their thoughtfully-prepared menu of popular Italian dishes, starting from soups and starters, down to their desserts. Choose from their wide selection of steaks and satisfy your cravings-- and don't forget to drop by the bar for a glass of wine or cocktail to cap-off the night!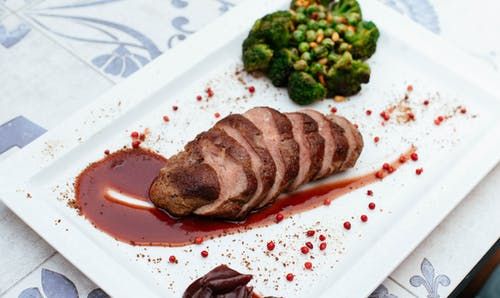 26 New Orleans Rd., Hilton Head Island, SC 29928
A prime experience awaits at Crane's Tavern and Steakhouse! Aside from the promise of only serving the best USDA Prime grade beef, as well as the freshest seafood & fish, CTS also boasts an impeccable customer service, and a wine list carefully crafted to complement the menu. The restaurant is also a recipient of the "Award of Excellence" from the Wine Spectator, an award given to restaurants whose wine lists feature a well-chosen assortment of quality producers along with a thematic match to the menu in both price and style. Travel back in time and enjoy the restaurant's vintage tavern interiors-- go on a memorable culinary trip at Crane's Tavern and Steakhouse.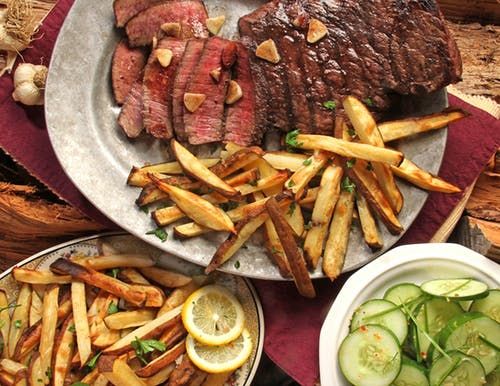 Village at Wexford Shopping Center, 1000 William Hilton Parkway B-6, Hilton Head Island, SC 29928
Are your taste buds looking for a unique, tasty joyride? Then, Cowboy Brazilian Steakhouse is the perfect restaurant for you! The award-winning "Churrascaria" features a fresh, buffet-type salad bar with over 30 items to choose from, six hot Brazilian Flavored Dishes, and a party of 16 USDA Prime cuts of Beef, Lamb, Chicken, and Pork carved tableside! Its full bar also offers a worldwide selection of fine wines, cocktails, typical Brazilian mixed drinks to compliment any meal you choose. Don't forget to get some dessert!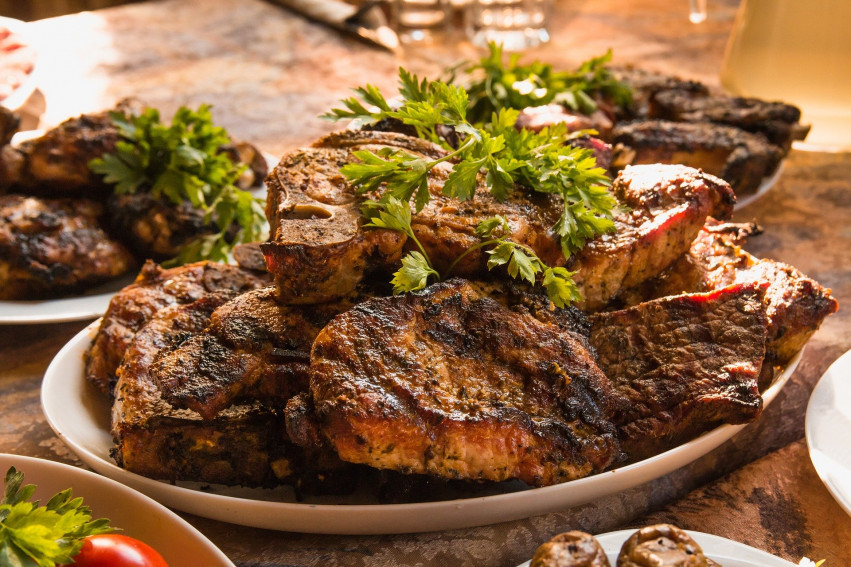 2 North Forest Beach Dr, Hilton Head Island, SC 29928
A menu full of Mediterranean, Asia, and America fusion dishes is what this hip restaurant boasts-- Crave by Daniel's is one of the best stops you can visit while you're here on the island! Crave by Daniels's offers a truly unique dining and nightlife experience, using fresh locally sourced ingredients for innovative cuisine from around the world, plus a separate steakhouse menu featuring everything from a petite filet mignonette to a giant 22-ounce porterhouse steak! Stay after dinner and watch as Crave by Daniel's transforms from restaurant to nightclub and hosts the hottest DJ and dance party!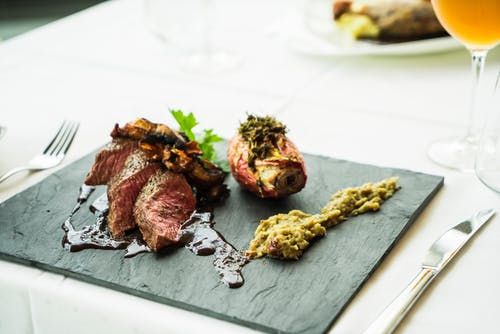 23 Ocean Lane, Hilton Head Island, SC 29928
HH Prime lives up to its name by serving only the best prime-aged steaks selected from the top 2% of all USDA beef. Hand-selected and dry-aged for 14-21 days, HH Prime makes sure that all their chefs handle each steak with sophistication while they work their magic! Order a plate of the freshest seafood in the region with your steak, and dine out on the exterior dining patio, or sit near one of the four fireplaces-- the perfect restaurant to visit this winter season!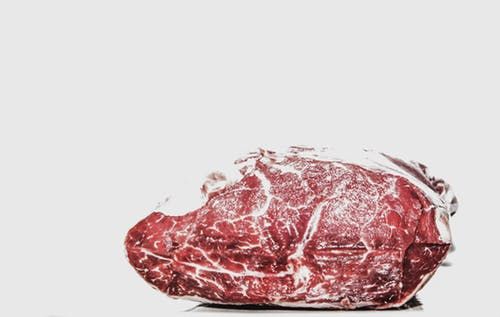 101 Marshland Rd., Hilton Head Island, SC 29926
Don't be fooled by this restaurant's name-- you'll be surprised at how delicious steaks are at Old Oyster Factory! Known for their famous seafood dishes and beautiful waterfront dining, Old Oyster Factory has been a Hilton Head Restaurant destination for over 30 years, serving generations of locals and vacationers with freshly-caught seafood, a wide range of steaks, and delicious desserts, expertly prepared and cooked! Enjoy your meal while taking in one of Hilton Head's best panoramic views of the marshland landscape-- only at Old Oyster Factory.