Top 10 Restaurants in Bluffton
Finding the perfect place for a nice meal is sometimes a challenge in Bluffton - there are so many to choose from! Luckily, Bluffton restaurants can cater to all your likings and bring in eclectic choices to fit all taste buds. Let me introduce to you the Top 10 Restaurants in Bluffton that could give you an incredible and undeniably amazing dining experience.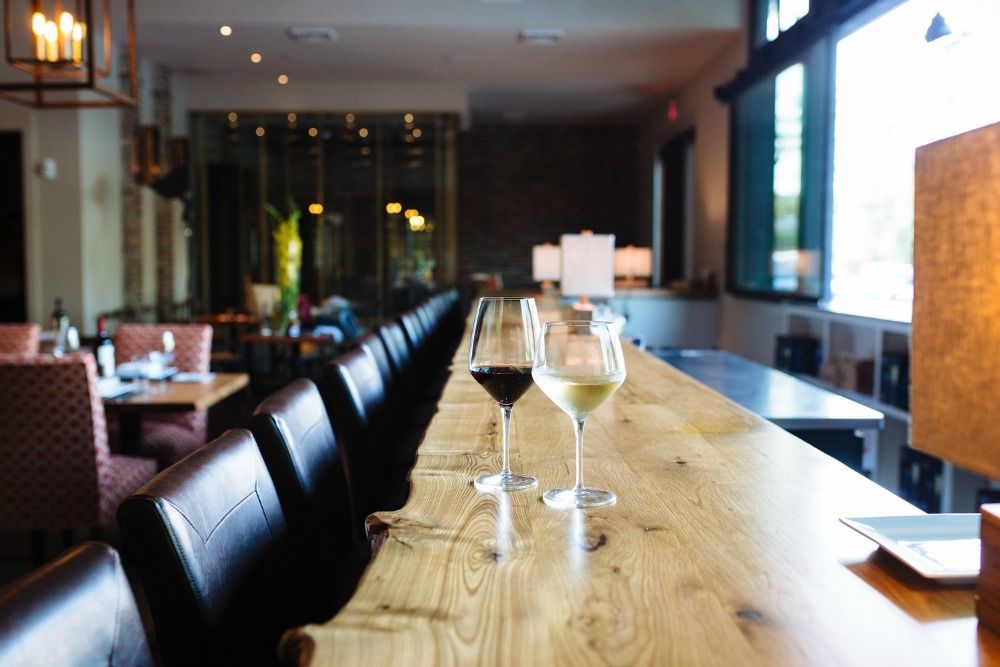 image source: theblufftonroom.com
Where: 15 Promenade St, Bluffton, SC 29910-7046
Contact #: +1 843-757-3525
Along with their effort to nightly revive the lost art of dining is to serve simple American cuisines from the finest and freshest ingredients. Simplicity and class radiate on every detail, even on the wonderful staff of the restaurant. Who wouldn't want just that?
---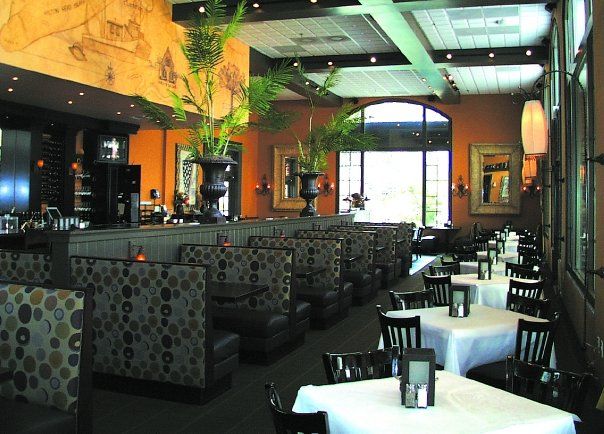 image source: eatitandlikeit.com
Where: 91 Towne Dr, Belfair Towne Village, Bluffton, SC 2991
Contact #: +1 843 815 5551
Taste true satisfaction in every meal. Whether you like something grilled or baked, Truffles Cafe offers a variety of food to choose from. Their diverse menu and great ambiance make for a perfect place to take someone special; it's a restaurant where everyone will enjoy their plate.
---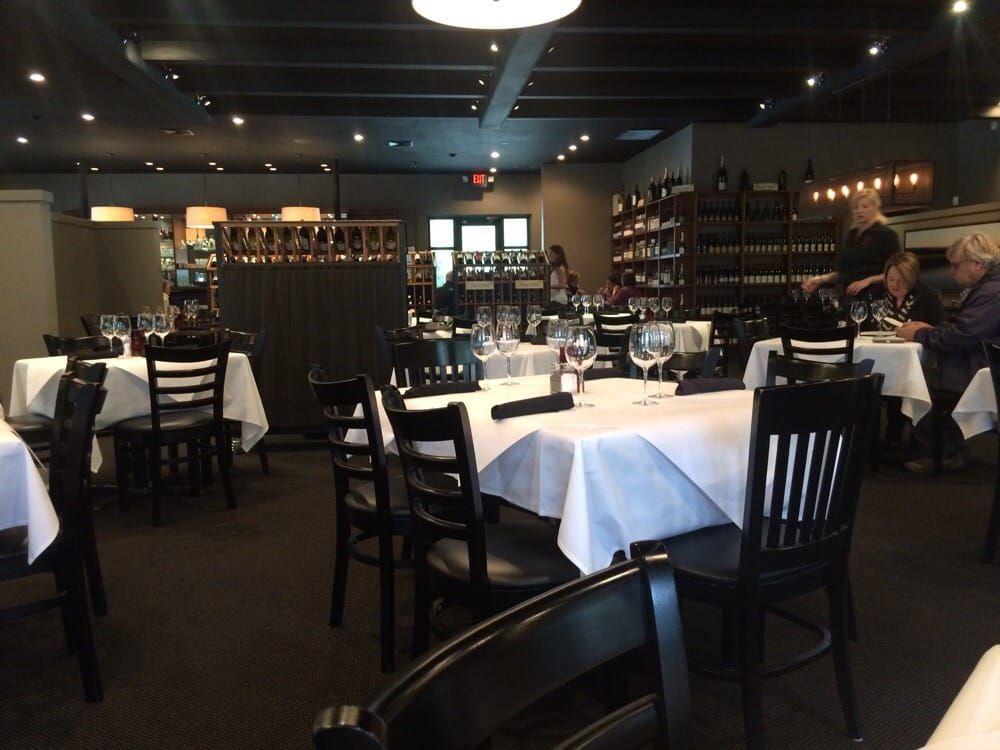 image source: Yelp
Where: 32 Bruin Rd, Bluffton, SC 29910-8106
Contact #: +1 843-837-8888
Known for their eclecticism, Red Fish offers a wide selection of seafood, steaks, and fresh goods combined with Lowcountry specialties. The Main menu and the Early Bird menu offer an excellent selection of soups, entrees, and appetizers. The restaurant is also a recommended go-to place if you're on a Gluten-free diet. Overall, the atmosphere of the restaurant is excellent and as a bonus, you can pick your own wine bottle to go with your meal.
---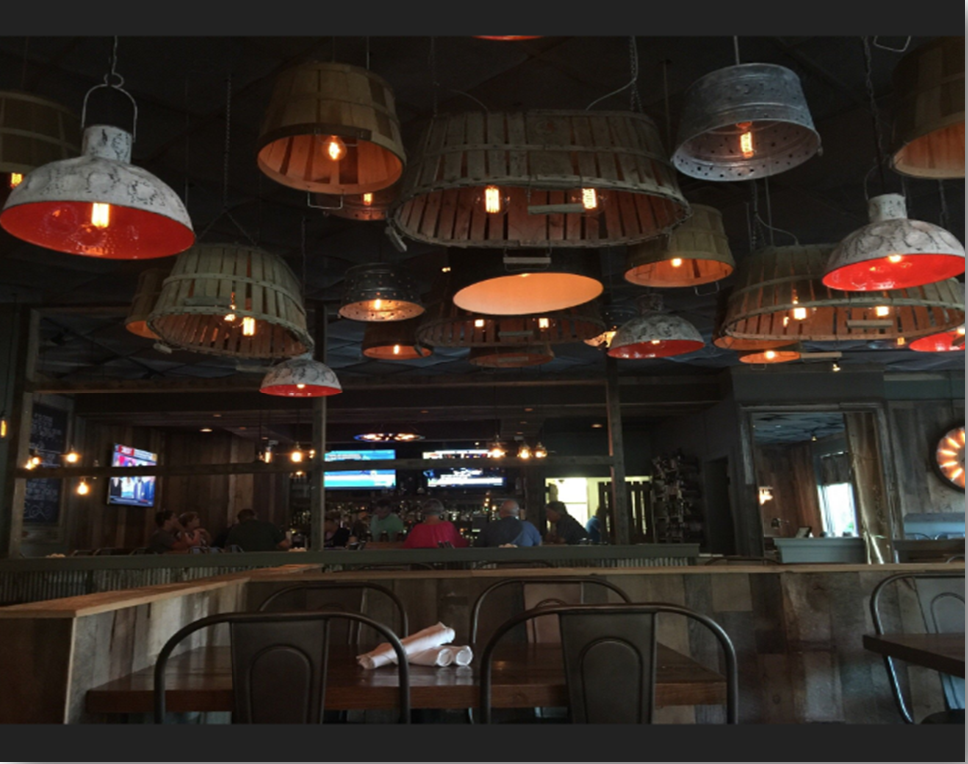 image source: tripadvisor
Where: 15 Towne Dr, Bluffton, SC 29910-4201
Contact #: +1 843-757-2469
A relaxing place for a casual meal. Food is quite tasty and the customer service is absolutely the best. Try the traditional pulled pork buns, fish tacos or check out their menu for more and enjoy it with a glass of wine or cold tap beer. The avocado toast is a must-try app!
---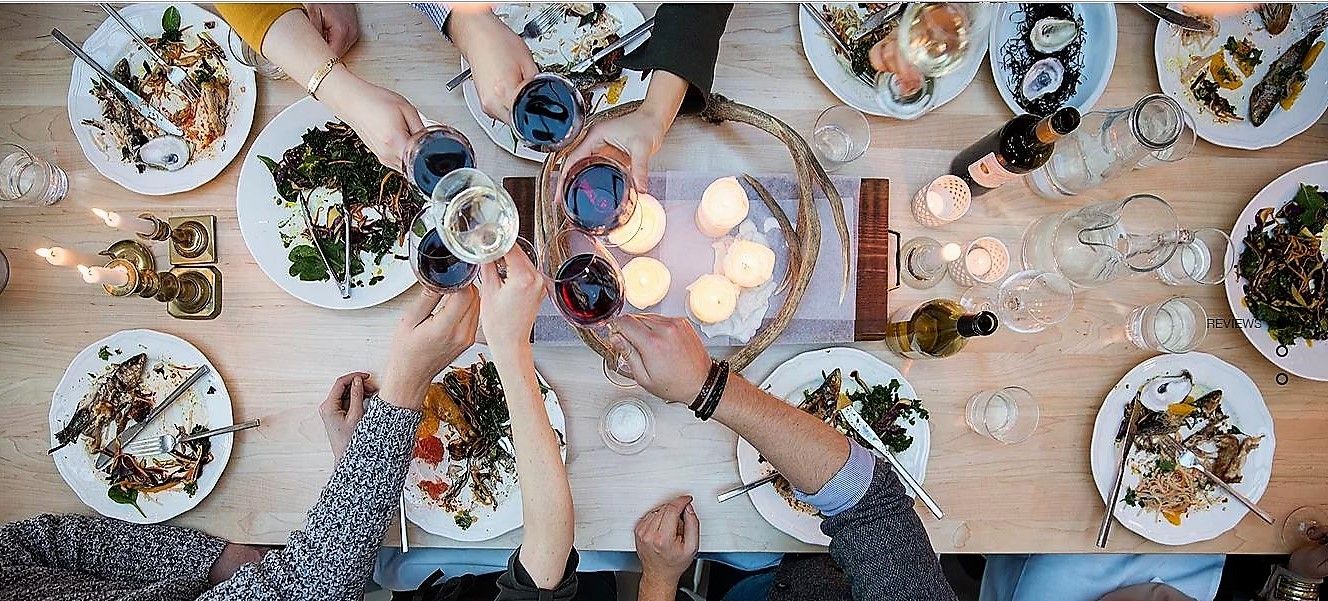 image source: www.siglersbluffton.com
Where: Sigler's Rotisserie & Seafood, 12 Sheridan Park Circle , Bluffton, SC, USA
Telephone: 843 815 5030
The expertise of Chef/Owner Michael Sigler and wife, Shirley, along with long-time associate Chef Todd Elliott brings in the finest cuisines freshly cooked and right off from the rotisserie, not to mention the freshly caught, top of the line, local seafood. The place is known for its comfortable and relaxing ambiance that hits home on every breath.
---
image source: tripadvisor
Where: 17 State Of Mind St, Bluffton, SC 29910, USA
Contact #: +1 843-757-6222
Known for their casual atmosphere and a relaxing view overlooking downtown Bluffton on the rooftop deck, Captain Woody's Seafood Restaurant is packed with familiar meat & seafood dishes. Dine in or take out for lunch and dinner and stay for the Sunday brunch and daily happy hour happenings with some occasional live music. Lots of choices from burgers, steaks, salads, soups and awesome nachos. Do yourself a favor and try their delectable "he-crab" soup.
---
image source: Bluffton Today
Where: 207 Bluffton Rd, Bluffton, SC 29910, USA
Contact #: 843-815-6300
Famous for their burgers, fries, ice cream, salads, crafted beer, and well, everything, their menu selections are both interesting and tasty. If you're looking for a combination of burgers and an extensive selection of crafted beer, then you're in the right place. Burgers are made from grass fed beef cooked to order or try a diversity of other gourmet patties (including chicken, turkey, shrimp and veggie) or brats. Try a different one each time and tell us your favorite! Extensive outdoor seating around a cargo container converted to a bar adds to the experience.
---

image source: Montage Hotels & Resorts
Where: Palmetto Bluff, Bluffton, SC
Contact #: +1 843-706-6630
Enjoy a great view of the water and a nice meal for the whole family. Offering diverse Southern cuisines, lunch specials and a kids' menu. Try their Ham Bruschetta, meatloaf, and burgers. Buffalo's Restaurant also offers gluten free food. Just tell them at the Palmetto Bluff gate that you are heading to Buffalo's in the Village!
---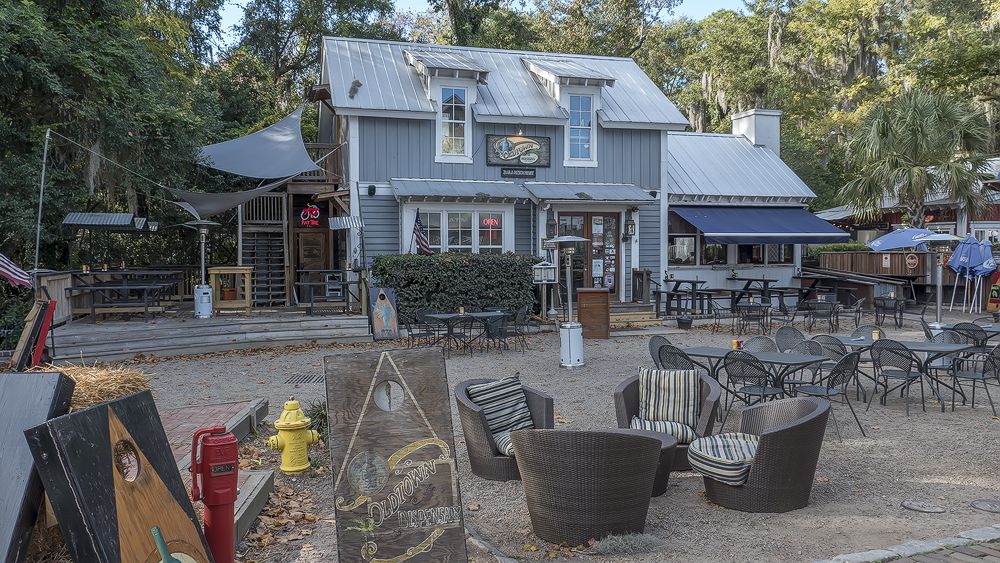 image source: www.otdbluffton.com
Where: 15 Captains Cv, Bluffton, SC 29910, USA
Contact #: 843-837-1893
Lively tavern with live music, plus an outdoor seating area with fire pits, Old Town Dispensary is a family friendly place that fits everyone's needs. Feel the warmth and coziness of the reclaimed wood building the moment you step in. Located in the heart of historic, downtown Bluffton, OTD is ideal if you want to feel at home, then invite your friends for some cold drinks and good food.
---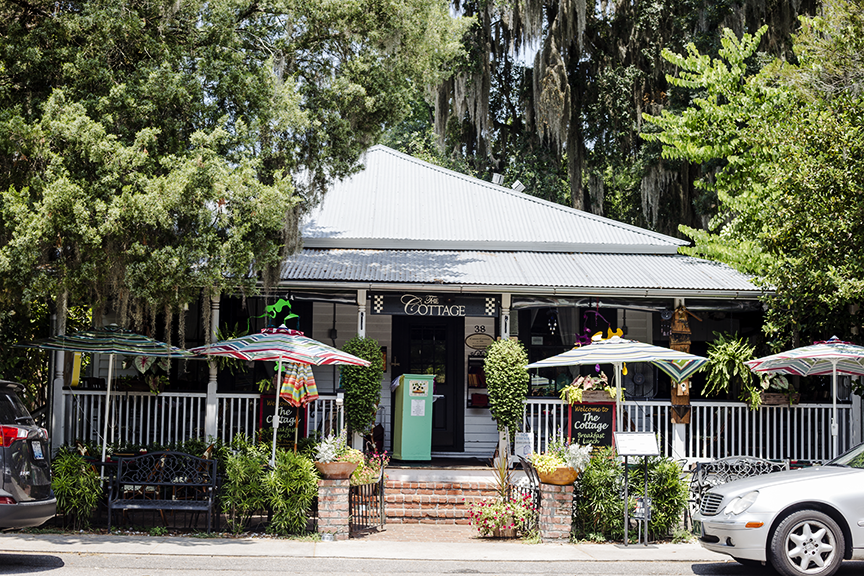 image source:www.bluffton.com
Where: 38 Calhoun St, Bluffton, SC 29910-7014
Contact #: +1 843-757-0508
Have a cup of tea milady? The Cottage has a wide selection to choose from and now have over 99 teas! If you care for something different, this is just the breath of fresh air you need. This cafe/bakery/ tea room was built in 1868 by J.J. Carson, who has a notable historic moment of his own.
The Cottage Café and Bakery serve up scrumptious food that brings put on the southern charm. Breakfast, Lunch, and Sunday brunches are served with class and Friday and Saturday dinner features sophisticated cuisine with a Lowcountry flair. Fresh-baked pies, tarts, scones, cakes and cookies, teapots, teas, coffees and homemade preserves are available to take out or ship. The menu also has full wine, beer, and liquor. The Cottage has a cozy atmosphere that is perfect for private dinners and parties.