The Best Places For Vegan Food In Savannah, GA
Vegan eating promotes plant-based living wherein food options such as nuts, whole grains, vegetables, seeds and fruits form the entirety of one's diet. While there are many reasons why people would go vegan, the major one deals with the person's stand against the exploitation of animals, whether based on emotional attachments or on the belief that all sentient creatures have a right to freedom and life.
In Savannah, a number of restaurants see this move on having a vegan-based lifestyle which prompted them to create savory vegan dishes that won't compromise the food's taste and quality.
Here are the best places in Savannah where you can have delicious and sumptuous vegan food.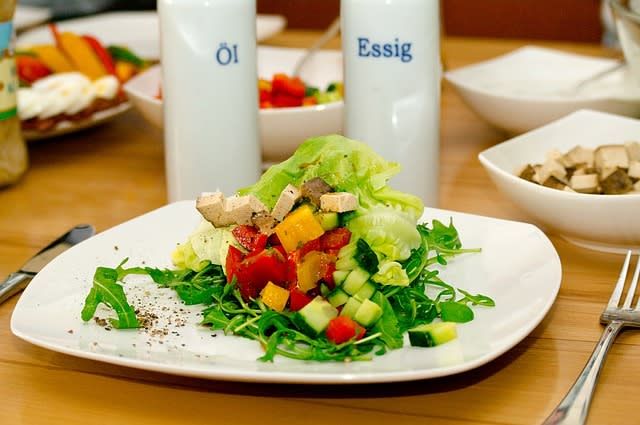 2430 Habersham Street, Savannah GA 31401
(912) 234-5885
The Green Truck Pub offers simple food that are prepared by handmaking everything from pimiento cheese and ketchup to veggie patties and salad dressing. They work with area farms to get produce in season. Popular vegan food items in the menu include Chili Non-Carne, Veggie Reuben, Mighty Veg, El Camino, and more!
---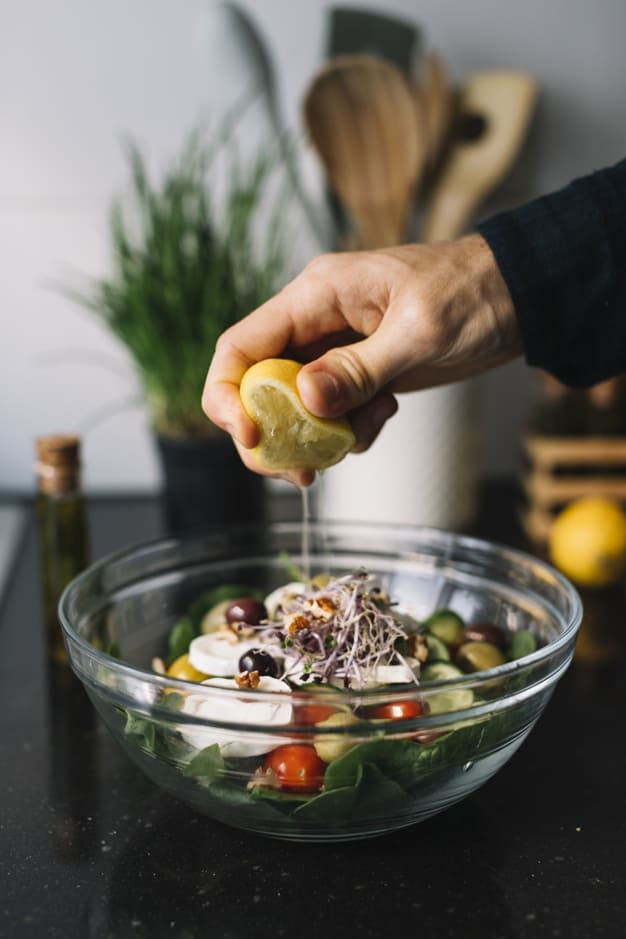 10510 Abercorn St, Savannah GA 31419
(912) 921-5117
This restaurant offers a wide variety of food that includes Greek, Turkish, Spanish, and Southern Italian-inspired entries. From salads to entrees, customers can enjoy a unique vegan-dining experience in a Mediterranean atmosphere. Must-try vegan food items include Mixed Seafood Stew, Tabouli, Shepherd Salad, Mozzarella Tomato Salad, Baba Ganoush, Hummus, and Stuffed Grape Leaves.
---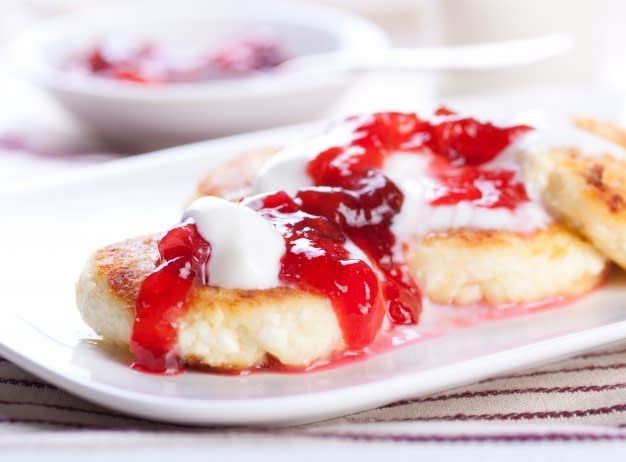 122 E Liberty, Savannah GA 31401
(912) 236-7494
After establishing its first restaurant in 1997, J. Christopher's has been consistently expanding and now has 23 restaurants in operation. It credits its success to a fabulous menu that has broad appeal and one that features traditional house-made favorites. These include Strawberry Waffle, Blueberry Crunchcakes, Irish Oatmeal, Strawberry Crepes, Veggie Delite, and Cinnamon Roll.
---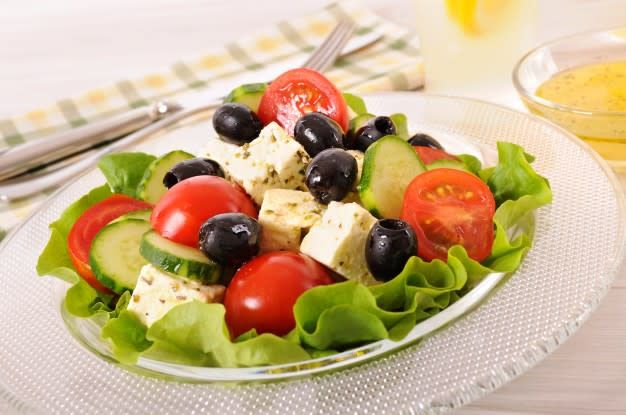 2112 Bull St, Savannah GA 31401
(912) 201-1950
This restaurant used to be a local banking institution which has been renovated and turned into an industrially chic dining spot. It offers rich and fresh dining experience with a touch of familiarity to residents of the community. Notable menu items that shouldn't be missed by any vegan food fanatics include Vegetarian Spring Roll, BBQ Tofu Steamed Buns, Seaweed Salad, Vegetarian Bond, Miso Soup, Vault House Salad, and Cashier's Cobb Salad.
---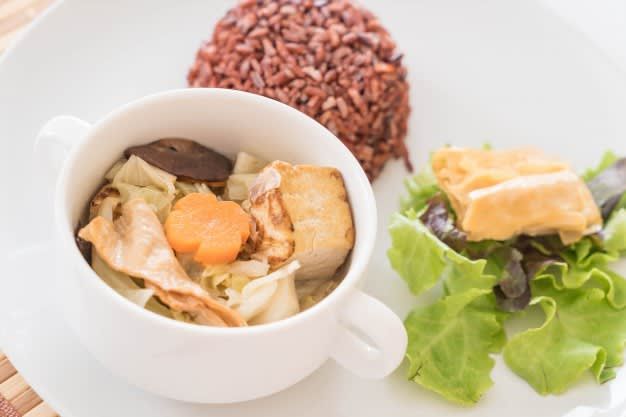 10 Whitaker St, Savannah GA 31401
(912) 234-5375
CO has a menu that features bright and bold flavors from Southeast Asia. It has vegan and gluten-free options and is designed to be the go-to place for gathering. Favorite menu items include Crispy Edamame Spring Rolls, Mango Summer Rolls, Hanoi Noodles, Drunken Thai Noodles, Pad Thai, Spicy Udon, Green Papaya Salad, Thai Green Curry, Banh Mi, Lemongrass Tofu, and Inari Tofu.
---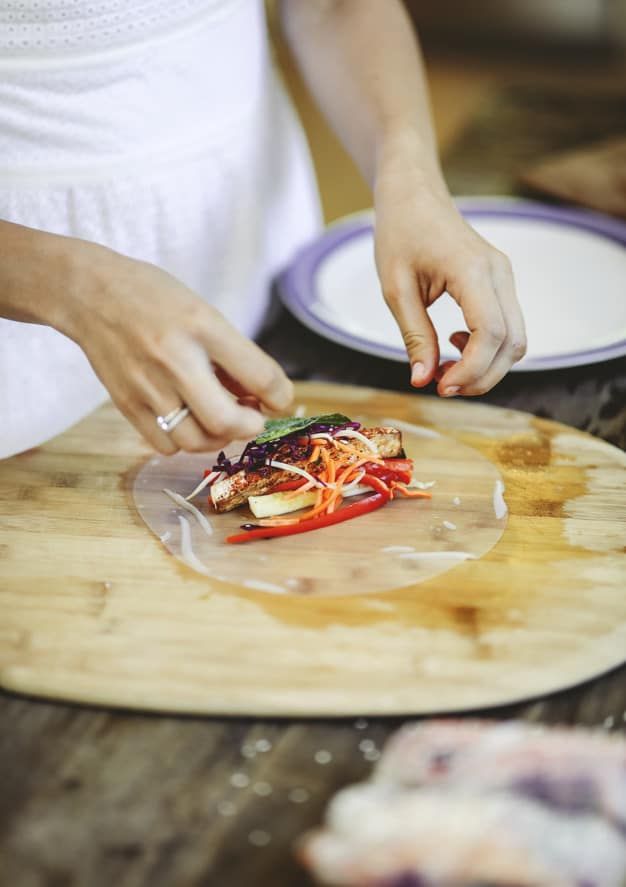 13 E Perry St, Savannah GA 31401
(912) 234-7776
Fire Street Food offers Asian/Street comfort food right in Downtown Savannah. Customers rave about the restaurant's great food, superb staff, and friendly service. Must-try vegan food items include Edamame, Veggie Spring Rolls, Seaweed Salad, Teriyaki Tofu, and Fire House Salad.
---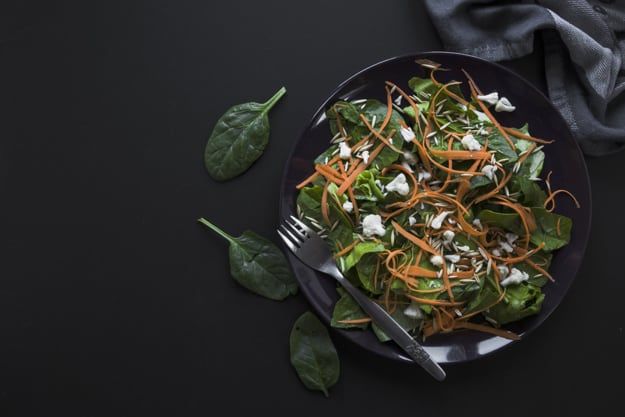 606 Abercorn St, Savannah GA 31401
(912) 239-6950
Located near Forsyth Park in the Historic District of Savannah, Cuoco Pazzo is noted for its distinctive menu that features "Italian with a Twist" food items. This restaurant also features vintage décor, authentic wood-fired brick oven, and friendly, personable service staff. Favorite vegan entries in the menu include Something Green, Caesar Salad, Insalata Caprese, and Brulee French Toast.
---
Thinking of buying a home in South Carolina or Georgia?
When visiting isn't enough and you decide to make our beautiful area home, we at ERA Evergreen Real Estate can help! From Single Family Homes, Condominiums on the Beach and more, we are positive we can find the right home for you. Call or just text us at 888-318-4078 and let's get started!
Visit our website to view ALL the real estate listings in the area!