The Best Places For Sandwiches In Savannah, GA
If there's one type of food that will never lose popularity, it's the sandwich. In the past, sandwich is merely seen as a light snack that one can consume when on the go. It's the favorite food choice for those who want to have something that can fill their hunger but can be consumed in a short span of time. Now, sandwiches come in various sizes, flavors, and fillings which make them one of the versatile items in the menu. People consider sandwiches as a full meal which can satisfy all their food cravings.
Here are the best places in Savannah where you can have great and flavorful sandwiches.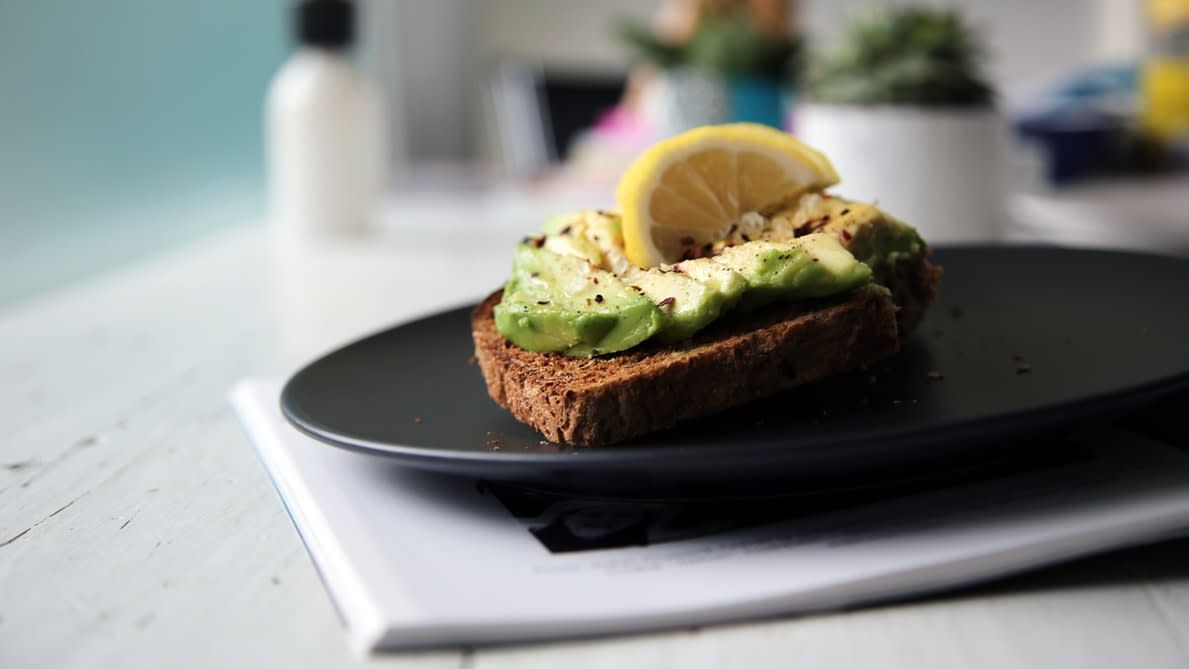 108 E York St, Savannah GA 31401
(912) 443-9555
Established in 2005, Zunzi's started with the sole purpose of preparing home cooked meals for the college students at the Savannah College of Art & Design (SCAD). Since then, its South African-inspired menu has captivated the hearts of not only the SCAD students but also the locals and tourists. Popular menu items include Conquistador, Godfather, Fisherman's Deck, Rising Sun, and more!
---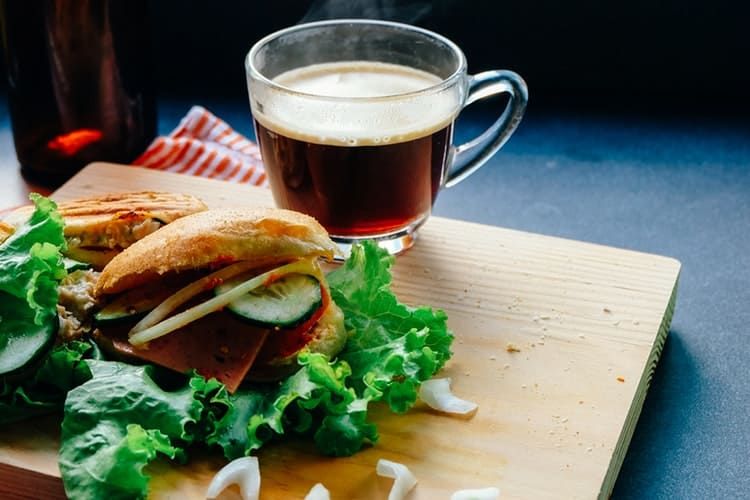 337 Bull St, Savannah GA 31401
(912) 525-5880
Located in an ornate 1926 Scottish Rite building, Gryphon is an inviting café that boasts intimate elegance of an interior which is filled with white-clothed tables, original stained-glass panels, and carved-mahogany bookcases. It offers signature dishes using fresh ingredients from local sources. Must-try sandwiches include Prosciutto, Smoked Salmon Club, Pimiento Cheese Sandwich, Grilled Portobello Mushroom Burger, and Roasted Turkey.
---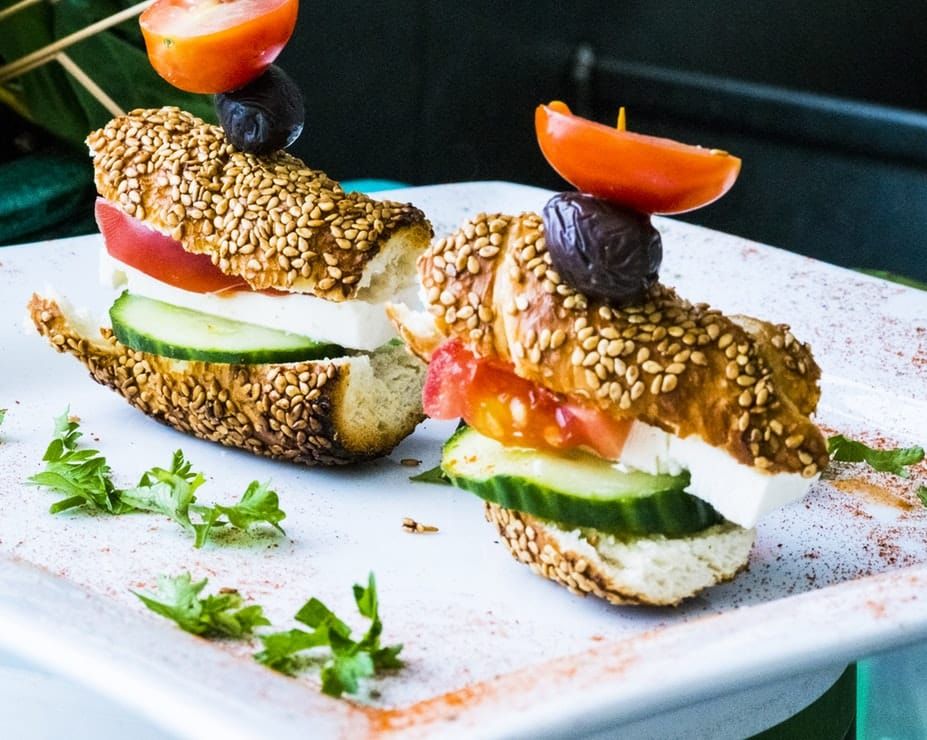 7805 Abercorn St, Ste 24, Savannah GA 31406
(912) 352-2441
From the day it opened, Larry's has been serving the highest quality dishes and has been committed to serving the best sub sandwich on the planet. Apart from offering more than 50 submarine sandwich options, it also offers delicious soups, garden fresh salads, various desserts, fresh baked cookies, chips, organic tea and fountain drinks. Customers are raving about its Chicken Breast Subs, Italian Subs, Philly Cheesesteaks, NY Deli Sandwiches, and more!
---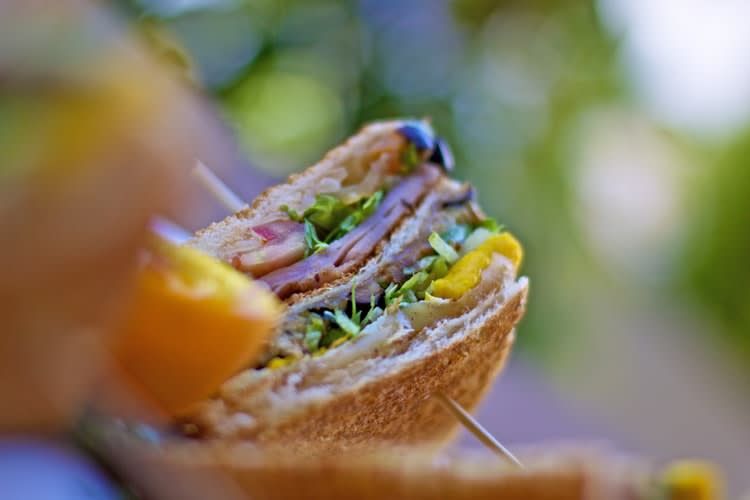 12 W Liberty St, Savannah GA 31401
(912) 233-1633
Soho South Café is a Daniel Reed restaurant that is located in the heart of Historic Downtown Savannah. Its unique design features include vast interior space, iron trusses, steel windows, and solid wooden garage doors. Recognized as one of Savannah's favorite spots for weekly lunch and Sunday brunch, its sandwich menu includes entries such as Seared Salmon BLT, Fish Tacos, Turkey, Black Bean Burger, Durrence Farm Burger, Howlin' Chicken, Chicken Salad, Chicken & Waffles, and Fried Green Tomato.
---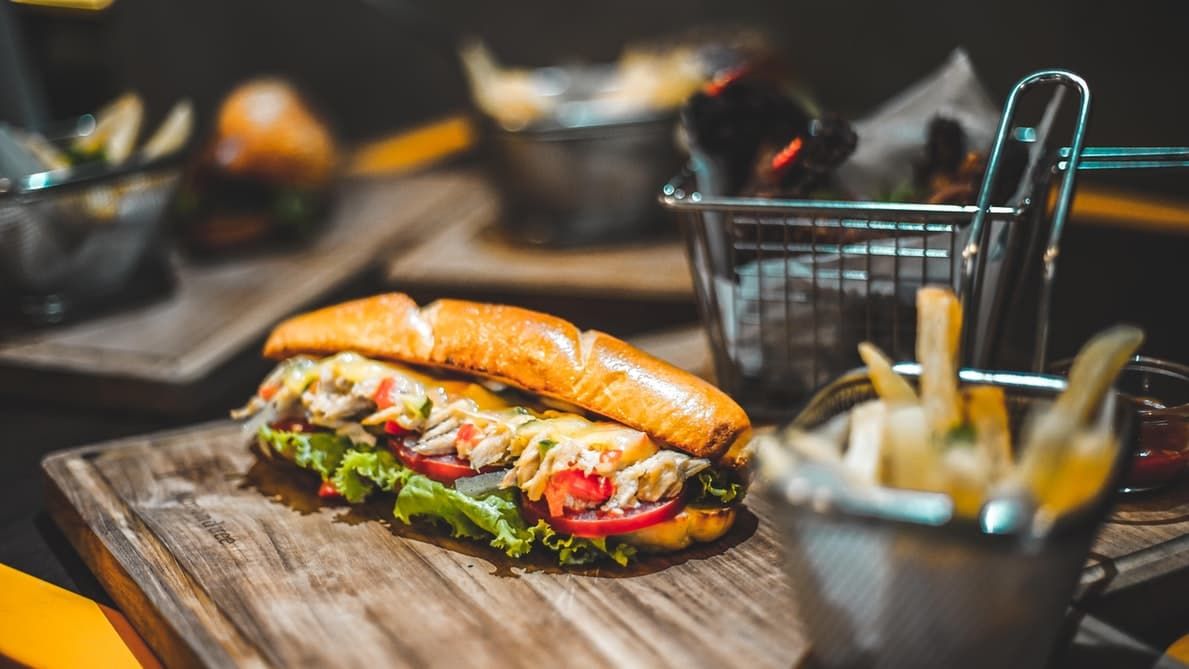 314 Drayton St, Savannah GA 31401
(912) 323-7511
This modern luncheonette serves delicious sandwiches as well as mixed vegetables for anyone who wants good food that's satisfying to one's palate. While the seating is limited, it's the perfect choice for getting lunch on the go and for a delivery service. Customers' favorites include Big Paulie, The Diplomat, Beet Bahn Mi, The Champ, and more!
---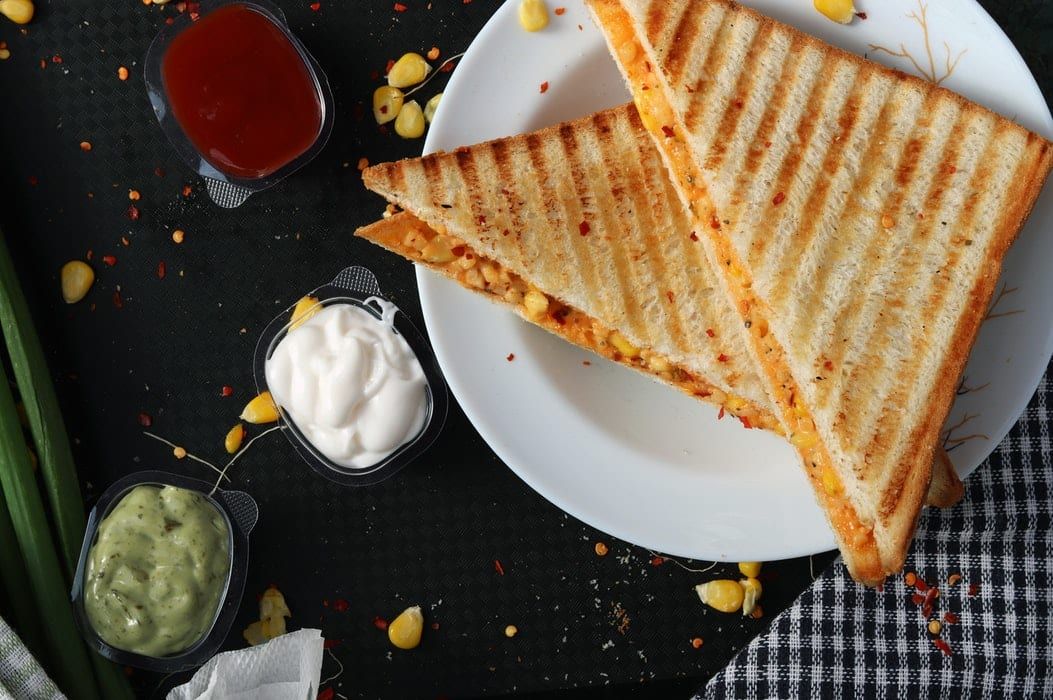 39 Barnard St, Savannah GA 31401
(912) 233-4683
Serving the Savannah area since 1986, Goose Feathers is a cozy café that offers sweet and savory menu items, hot and cold breakfast items, wholesome cuisine and freshly baked breads that are prepared on-site. It also serves lunch and offers an array of customers' favorites. These include sandwiches such as City Market Sandwiches, Signatures Café Sandwiches, Grilled Panini, Honey Ginger Chicken Sandwich, Smoked Turkey Reuben, Italian Panini, Black Bean Burrito and Roasted Red Pepper Sandwich.
---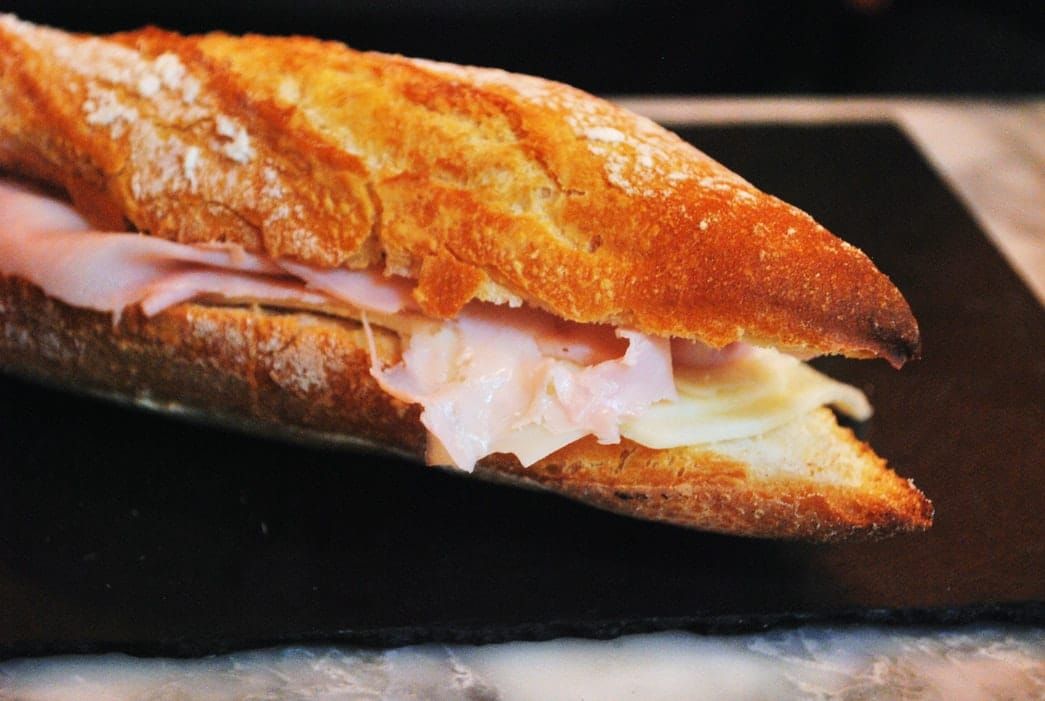 11 E. 41st St, Savannah GA 31401
(912) 443-9355
Owned and operated by Chef Michael Pritchard and John Deaderick, Starland Café has been recognized for their authentic dishes that include the sandwiches, soups, salads, and entrees. It uses only the best and locally sourced ingredients. Some of their must-try menu items include Panini Platters, Hummus & Vegetable Platter, Classic Chicken, Mediterranean, and Green Goat.
---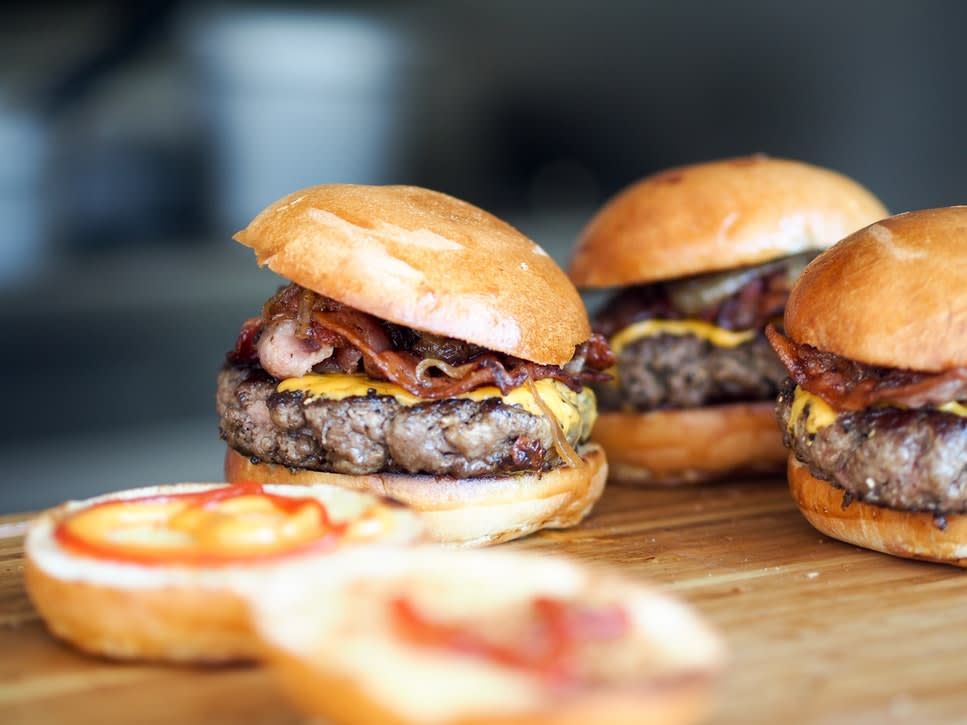 150 W Saint Julian St, Savannah GA 31401
(912) 235-6773
Dubbed as a vintage chic diner, this restaurant is reminiscent of the dining cars and diners of the late 20s and 30s mixed with a contemporary style. Its menu consists of unique entries from around the world, each one showcasing the Southern charm that meets modern retro flair. Favorite menu items include Avocado Toast, Wicked Hamburger, Smoked Salmon Quesadilla, Mother Hen Sandwich, The Snooty Club, Chicken Sandwich, and Crab Cake Burger.
---
Thinking of buying a home in South Carolina or Georgia?
When visiting isn't enough and you decide to make our beautiful area home, we at ERA Evergreen Real Estate can help! From Single Family Homes, Condominiums on the Beach and more, we are positive we can find the right home for you. Call or just text us at 888-318-4078 and let's get started!
Visit our website to view ALL the real estate listings in the area!