Michael Gonzalez, 2017 REALTOR of the Year and The President's Cup
Our awards reflect our culture, hard work, commitment, and determination. Along with this, is our aim to get better as we grow and progress.
Each year the association recognizes one among them as their Realtor® of the Year. The criteria vary from different states and the winner should possess some or all of the qualities.
Just recently, Jean Beck, Chief Executive Officer of Hilton Head Area Association of Realtors, awarded our very own, Michael Gonzalez, the 2017 REALTOR of the Year. To be one would mean that the following criteria have been met:
" This Realtor® should be a member in good standing for the past three years, a full-time licensed active broker or sales licensee working day-to-day in the real estate field, who has demonstrated the following behaviors:
Is actively involved in civic or community affairs
Promotes a positive image of the Association and our industry publicly throughout our community
Demonstrates leadership, earning the respect of fellow Realtors through professional business practices
Is honest and trustworthy, displaying the highest degree of unquestionable integrity and moral character with associates, clients, and the public
Abides strictly with our Code of Ethics. "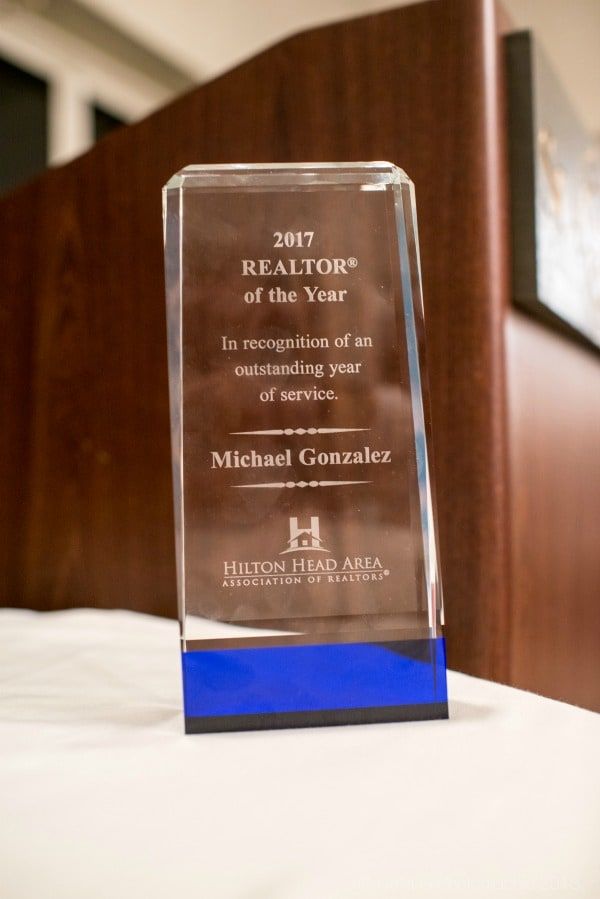 Indeed hard work combined with passion pays off. We are proud and honored.
" Gonzalez has taught Professional Development Sessions for Realtors on technology, working with millenniums, and going paperless. He led the charge and launched the Realtor's Young Professional Network which has had nine educational events, collected school supplies in September and toys for children during the holiday season. Gonzalez is a supporter and advocates for homeownership and property rights by attending Legislative meetings at the state and federal level. Gonzalez has served as President in 2016 and currently serves as Region 2 Vice President for the South Carolina REALTORS, and is on the Strategic Thinking Advisory Committee with the National Association of REALTORS. "
Yet, the surprises didn't end there. ERA Evergreen Real Estate was awarded The President's Cup at the Hilton Head Area Association of Realtors Awards and Installation of Officers event on Wednesday, January 17 held at Sea Pines Country Club. And as to how we were able to bag the trophy: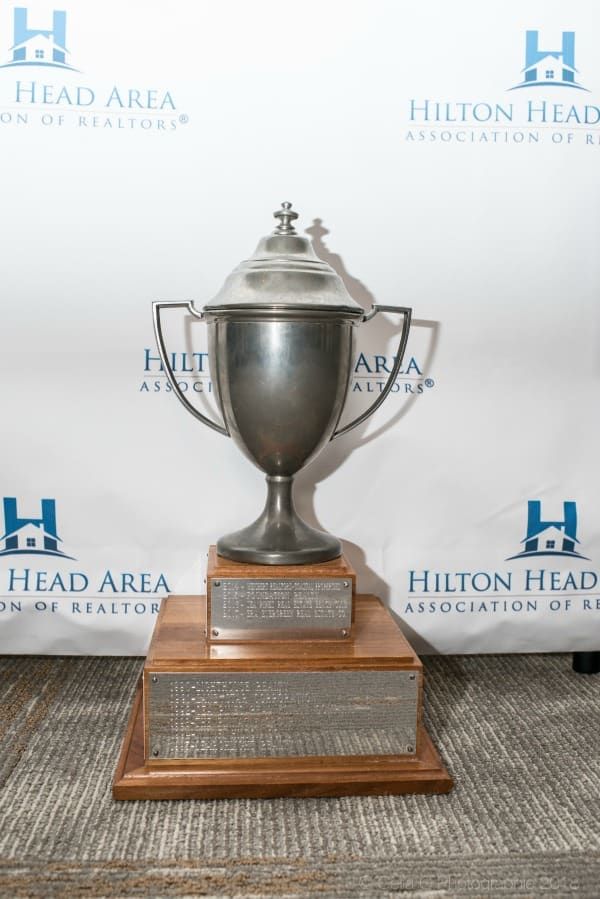 " The President's Cup recognizes one company that has actively shown a commitment to the Association. ERA Evergreen Real Estate participates on committees, take leadership positions including the Board of Directors, and are dedicated to the betterment of the industry."
These recognitions are for all of our clients and as we accept these awards, we know that our greatest reward will always be the sense of fulfillment we get when our clients are happy with our work.
Thank you very much, Hilton Head Area Association of Realtors!
" This year's Realtor® of the Year, Michael Gonzalez, truly deserves this highest honor that we can bestow on one of our members. Congratulations Michael. "