How Well Do You Actually Know Bluffton?
Are you a whiz when it comes to Bluffton? Test your knowledge of fun facts about the town and its storied history with the following trivia questions!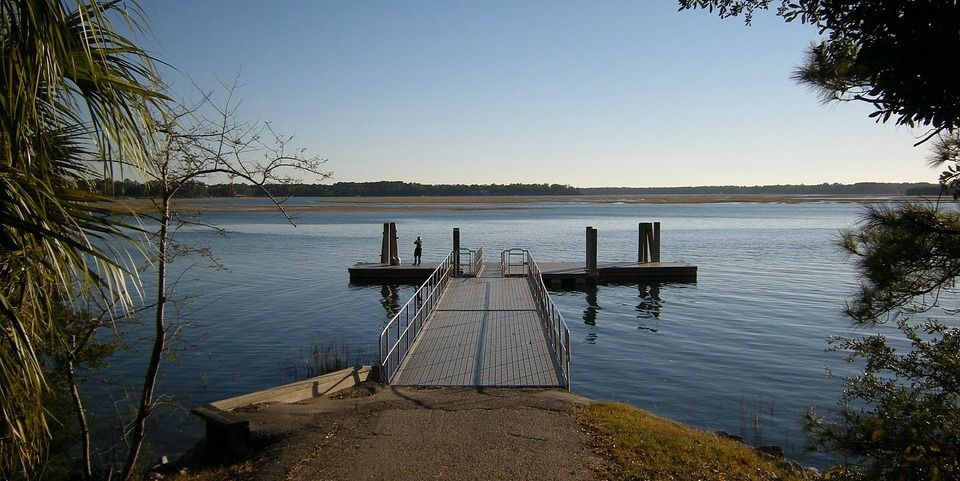 Image source: pixabay
1. True or false: The area has always been called Bluffton.
The short answer is false. For the longer answer, let's go back to the 1800s. What was to become Bluffton was first called "May River" and later "Kirk's Bluff" after James Bacon Kirk, a planter and co-founder of the town who built one of the first homes atop the bluff. As another wealthy family also lived there, they found middle ground with the name "Bluff Town." It was later shortened.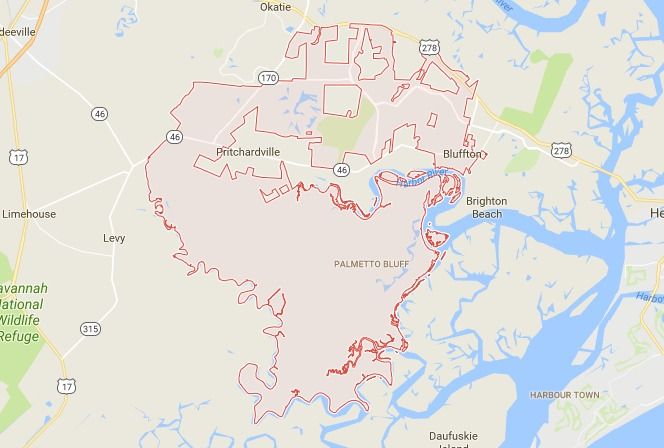 Image source: googlemap
2. How big was the original town?
If you said about one square mile, you're spot on. That small patch of land was officially chartered as Bluffton in 1852 and Calhoun Street was its main thoroughfare. Today, that area – as most locals know – is called Old Town, where we get to shop and dine at unique galleries, restaurants and boutique shops in one of the most charming historic settings anywhere around.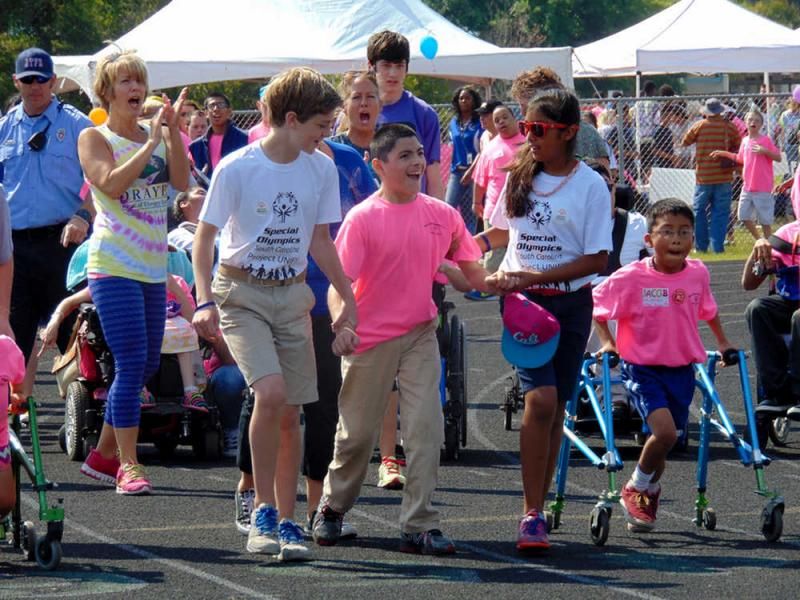 Image source: Bluffton Today
3. Is Bluffton growing faster than, about the same as, or slower than other South Carolina cities?
According to U.S. Census Bureau data released in the spring of 2017, Bluffton is one of the state's fastest-growing municipalities. The estimated 2016 population was just shy of 19,000, about a 41 percent increase over 2010. Between 2000 and 2010, the population more than tripled.

Image source: Island Packet
4. What is Bluffton's town slogan? Bonus question: What was the previous motto?
You may recall the rollout of a new slogan in 2014: "Bluffton: Heart of the Lowcountry." This phrase captures the essence of the place – the striking beauty of the May River estuary and moss-draped oaks, and the easygoing charm of a contemporary coastal town steeped in history. The former motto, a Bluffton "State of Mind," will no doubt live on in many hearts and minds.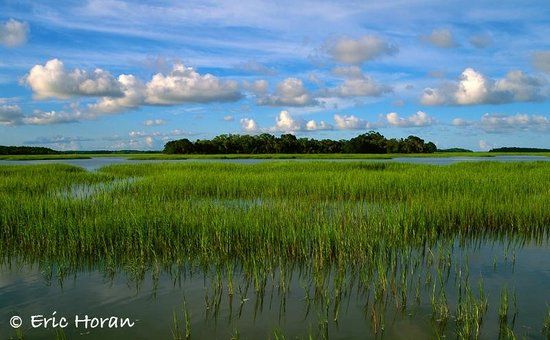 5. What other phrase is used to refer to Bluffton?
It's called the "Gateway to Hilton Head." And for those of us from around here, that moniker particularly brings Fording Island Road to mind, where numerous golf courses beckon us to come out and play and a newly opened (2017) regional shopping center is one among a growing list of retailers, restaurants and other businesses changing the commercial landscape of the town.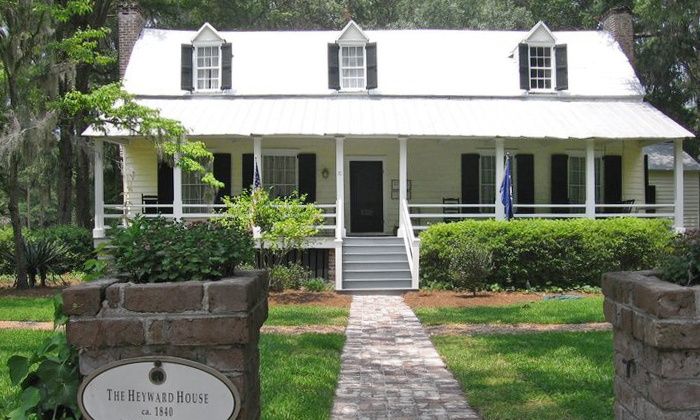 Image source: Groupon
6. What historic town landmark is the 4th oldest structure in southern Beaufort County?
That would be Heyward House (c. 1840), the Welcome Center for Bluffton. It's one of a handful of buildings that survived the ruinous fire set by Union troops in June 1863. It got a facelift that was completed in July 2017, so be sure to stop by when you have a chance and check out the updates.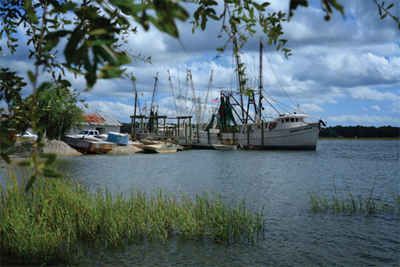 Image source:Southern — LocallyGrown.net
7. Can you name the family-run business that has been in Bluffton for over a century?
The answer is Bluffton Oyster Company, and it is the last operation in the state that shucks oysters by hand. It's also a third-generation family-run business, and here is another fun trivia note: It sits on land created by the buildup of 100-plus years of oyster shells from previous shucking operations.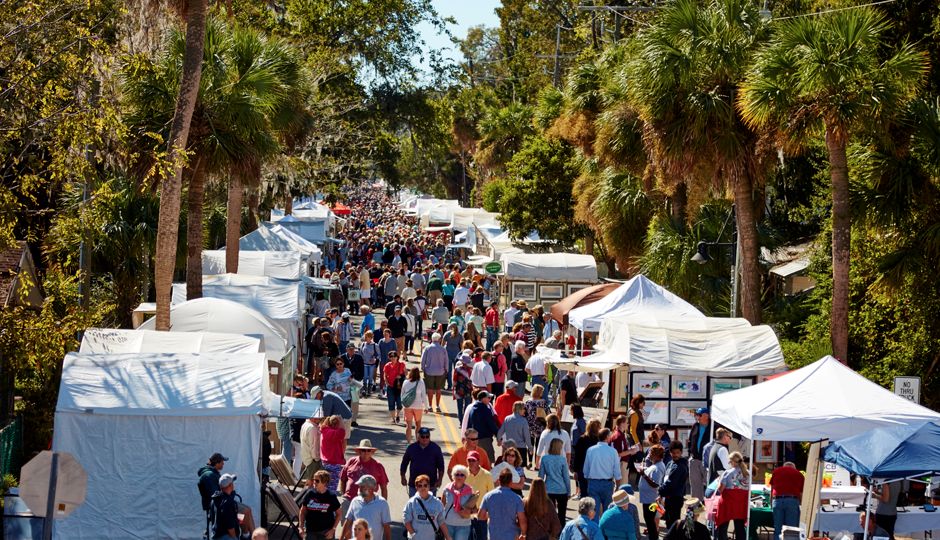 Image source: Hilton Head Island
8. Which festival has the Southeast Tourism Society recognized as a "Top 20 Event?"
The annual Bluffton Arts and Seafood Festival, a full week of exciting activity, has that honor under its belt. And did you know that when this festival began over a decade ago it was a one-day event? My, how it has grown! And, by the way, let's not forget about other wonderful festivals on the Bluffton list where we can celebrate everything from jazz to local artists to boiled peanuts.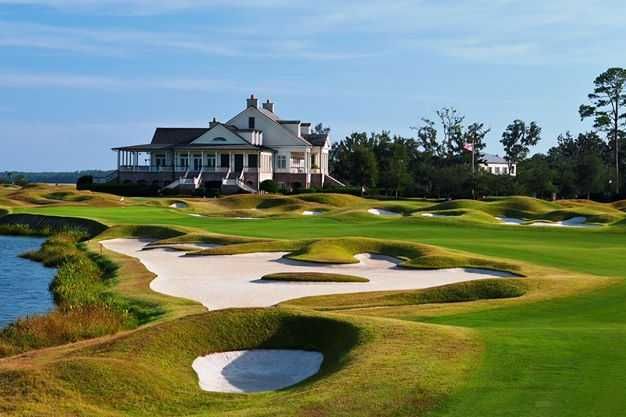 Image source: Golf Advisor
9. What is a claim to fame for the Dye course at Colleton River Plantation?
Think Matt Damon and Will Smith. That's right: this Pete Dye golf course appeared on the big screen in "The Legend of Bagger Vance." The fact that it was chosen as one of the filming locations is no surprise to locals. There's something special about Lowcountry golf – playing amid towering oaks and rolling terrain, with each course definitely pretty enough for Hollywood.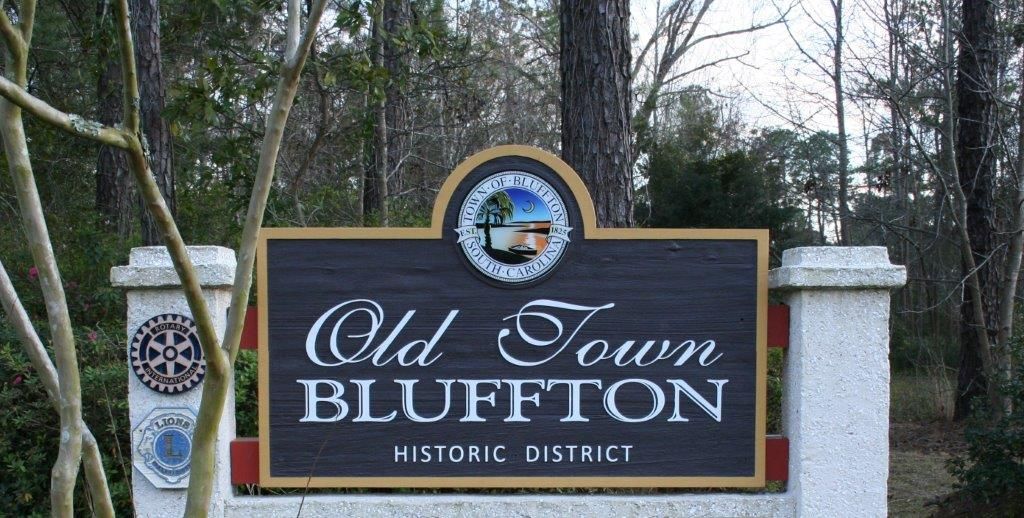 Image source: Southeast Discovery
10. True or false: Bluffton is brimming with award-winning communities.
As real estate professionals in the local area, we are beaming when we say the answer is "true." From golf communities honored among various "Best of the Best" categories to new developments recognized for the quality of craftsmanship to the lake and equestrian communities receiving "Best Community" awards from a premier real estate review site – and the list goes on – Bluffton definitely has something for everyone.
So, how well do you know Bluffton? We hope you had a bit of fun with the questions. Of course, if you have any questions related to the Bluffton real estate market, don't hesitate to give us a shout.
---
Thinking of buying a home in South Carolina or Georgia?

When visiting isn't enough and you decide to make our beautiful area home, we at ERA Evergreen Real Estate can help! From Single Family Homes, Condominiums on the Beach and more, we are positive we can find the right home for you. Call or just text us at 888-318-4078 and let's get started!

Visit our website to view ALL the real estate listings in the area!