ERA Evergreen Weekender Guide
Cheers to the weekend! A new month is coming and we are definitely starting to feel the Christmas vibe! Don't have plans for this weekend yet? Not to worry...we've gathered a list of new activities and events happening in our towns. Go ahead and have a blast!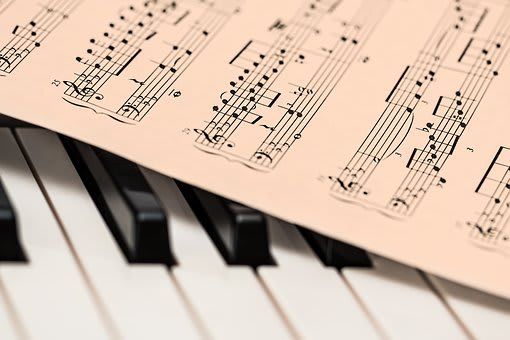 Where: Main Street Youth Theatre
When: Nov 30 - Dec 3, 2017
Walk down memory lane and reminisce with the classics. Allow them to bring you back in time and give you that same old feeling the first time you listened to it. Main Street Theatre's 20th Anniversary Red Carpet Event features the collection of well-known songs that have been performed throughout the theatre's two decades with video interludes from past performers. For more information call (843) 689-6246 or visit msyt.org.
---

When: Dec 2
Where: Coastal Discovery Museum
Enjoy a relaxing treat and discover the artist in you with an experience to try anew. Learn more about the history of the Sweetgrass basket, one of the Lowcountry's best-known art forms, from a local Gullah basket maker. Draft and try your hand at starting a wreath of your own using locally found natural materials. Call (843) 689-6767, ext. 223 or visit coastaldiscovery.org.
---

When: Dec 2
Where: The Westin Hilton Head Island Resort & Spa
Volunteers in Medicine's Circle of Caring Gala at the Westin Hilton Head Island Resort & Spa invites you to take a breather from the usual and have a break with a fun-filled evening. Its gonna be a night of music and dancing with Deas-Guyz to "Light the Fire". Seated dinner and cocktail hours are available at 7 p.m. Call (843) 689-6612 or visit 501auctions.com/vimcoc.
---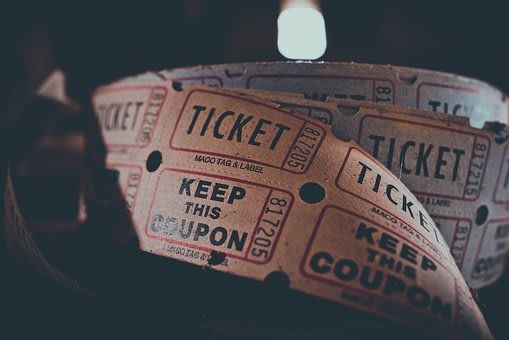 When: Dec 2
Where: Harbour Town
It is a wonderful experience to share with your kids the Christmas story of your youth. Bring back then the thrill and astonishment when you were kids watching these great movies and compare with your kids now it would be laughter and fun starring your Christmas Holidays. Available movies are as follows: December 2: "The Santa Claus," December 9: "Home Alone," December 16: "A Christmas Story." Grab the opportunity to have your picture taken with Santa and roast marshmallows over the fire pits. Call (843) 842-1979 or visit seapines.com.
---

When: Dec 2
Where: Bluffton
The Annual Town of Bluffton Christmas Parade is here once again to add more fun and excitement this holiday season. Join the parade and share the positive vibe as you yell, sing and dance along with your own crew. The parade begins at 10 a.m and will end at Red Cedar Elementary school. Call (843) 706-4500 or go to townofbluffton.sc.gov.
---

When: Dec 1 - 17, 2017
Where: May River Theatre

The May River Theatre Co. presents "The Sanders Family Christmas," the sequel to the successful bluegrass gospel musical, "Smoke on the Mountain" in the Ulmer Auditorium at Bluffton Town Hall. Let us all join Pastor Mervin Oglethorpe along with the rest of the Sanders Family as they send Dennis off, with hilarious and touching stories and a 25 Southern Gospel Christmas favorites to watch out for. Call 843) 815-5581 or visit www.mayrivertheatre.com.
---

When: Dec 2
Where: Morris Center for Lowcountry Heritage
Santa is definitely coming to town and you will get a chance to sip a hot chocolate or tea with him as you chew your favorite cookies. The Teddy Bear Tea Talk Featuring Santa is co-sponsored by J & C Wordsmiths at the Morris Center for Lowcountry Heritage in Ridgeland and is spending the season with a more festive mood than ever along with delightful goodies to share. Pre-registration required call (843) 284-9227 or via online at morrisheritagecenter.org.
---

When: Dec 3
Where: Oscar Frazier Park
This is the season of sharing and who will not be thrilled to have some fun with a cause? Make your weekend more meaningful by participating in the Hilton Head-Bluffton 2018 Leadership Class is hosting "Party in the Park" to raise funds for a train playset for Oscar Frazier Park. A lot of activities are in store for you! You can even buy a commemorative paver which will be installed in the park or give some donation for the project. For more information: you can reach out to Melanie Thomas (843-707-6219)
---

When: Dec 3, 2017
Where: 1 Cardinal Court, Suite 13 Hilton Head Island, SC 29926, Hilton Head Island, SC, 29926
Be merry and share the jolly vibes of the season. Join HHBC at the Indigo Spa in Shipyard for a relaxing yet fabulous Holiday Open House.Local businesses offer Pop up Shops that you can linger too. Mini spa treatments and hor 'd oeuvres, with live music awaits you. The first 50 guests will receive a special gift from Indigo Spa and there will be drawings throughout the day from Holiday partners.
---

When: Dec 2
Where: 477 Mount Pelia Road, Bluffton, SC, 29910
For the perfect holiday gift head to Mount Pelia Road, Bluffton on December 2 for a special chance to shop Blessing Beads! Meet Michelle Ferguson, the creator of Blessing Beads, she uses natural elements found in the Lowcountry such as oyster shells to create unique and decorative beads for your home. From the traditional blessing bead designs with crosses to a progression of shapes and subtle colors.
---
Thinking of buying a home in South Carolina or Georgia?
When visiting isn't enough and you decide to make our beautiful area home, we at ERA Evergreen Real Estate can help! From Single Family Homes, Condominiums on the Beach and more, we are positive we can find the right home for you. Call or just text us at 888-318-4078 and let's get started!

Visit our website to view ALL the real estate listings in the area!