Congratulations to our 2016 Realtor® Service Award Recipients!
We would like to congratulate our 2016 Realtor® Service Award winners! Recognized by the Hilton Head Areal Association of Realtors, this prestigious award is only given to "those REALTORS® who throughout the past year have achieved high levels of continuing education, professional development, Association involvement and leadership, as well as serving our community by volunteering their time, talent and financial support. Only a small percentage of the REALTOR® Association is eligible for this distinction which honors well rounded professionals who demonstrate passion for their industry and community, while adhering to the strict Realtor® Code of Ethics."
Our 2016 Award Recipients Include: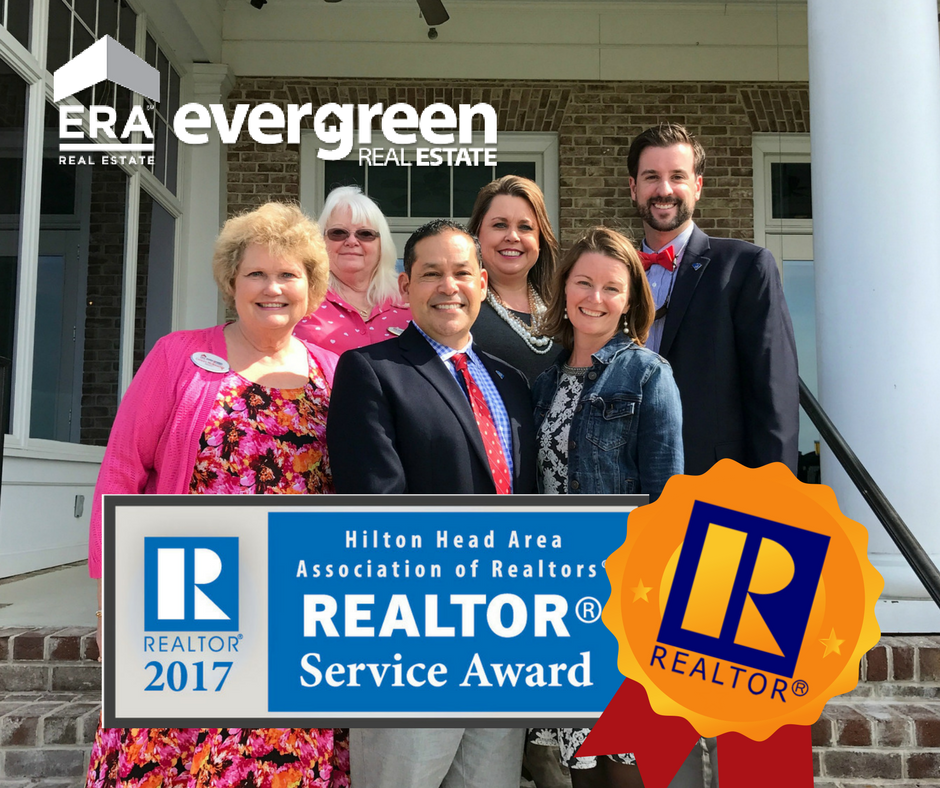 Heather Baker
Kristy Gonzalez
Michael Gonzalez
Coleen McBournie
Susan Schiavon
Seth Tilton
The ERA Evergreen Real Estate recipients for 2017 include:
2 Members of the 2017 Hilton Head Island Association of Realtors® Board of Directors
4 Lowcountry Realtors® Young Professional Network Members
1 2016 Realtor® President
4 RPAC Major Investors
3 Attendees of the South Carolina Realtors® Leadership Training Program
1 2017 Realtor® Secretary/Treasurer
4 Graduates of Peak Producers®
2 ERA Real Estate Leader's Circle Members
1 ERA Real Estate Rookie of the Year Nominee
3 Cartus/USAA Relocation "A" Team Agents
2 Brokers-In-Charge
6 ERA Real Estate International Business Conference Attendees
4 ERA Real Estate Distinctive Properties Designation Holders
2 Certified Real Estate Negotiator Designation Holders
Clearly, ERA Evergreen Real Estate Company recipients of the Realtor® Service Award have gone above and beyond in their industry to show their level of commitment to a career that has been so rewarding both personally and professionally. Congratulations to all of our award recipients!