Top 10 Color Trends in 2020
You look around your home and notice its indirect plea for a makeover. Well, it's only fitting to think about new home decorations since a new year has just begun, and home decor trends for 2020 have been springing into action from left and right.
And if you've already started changing and re-arranging, you know your home's new look won't be complete without a wash of fresh paint-- and this year's color trends put a spotlight on dark, rich colors which bring warmth and comfort, turning our homes into the retreats that we crave.
Here are the top ten color trends for 2020, according to interior designers:
classic blue
The Pantone color of the year is BLUE! Guaranteed you will be seeing more of this color through the year. As it did before, blue still depicts royalty, art, and class. Blue itself is a stand-alone color, pair it up white and green hues accents and you have yourself an elegant yet homey vibe.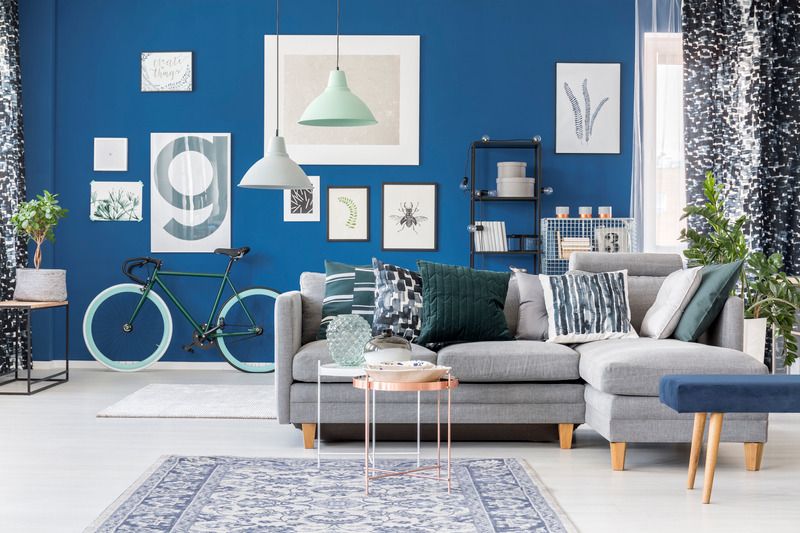 nature green
2020 is paying tribute to nature. When the use of organic materials is more popular nowadays, so is the color that represents mother nature. It has the confidence of yellow and blue's serenity. This color is best found in the study or home office as it is very effective for concentration and in getting more work done.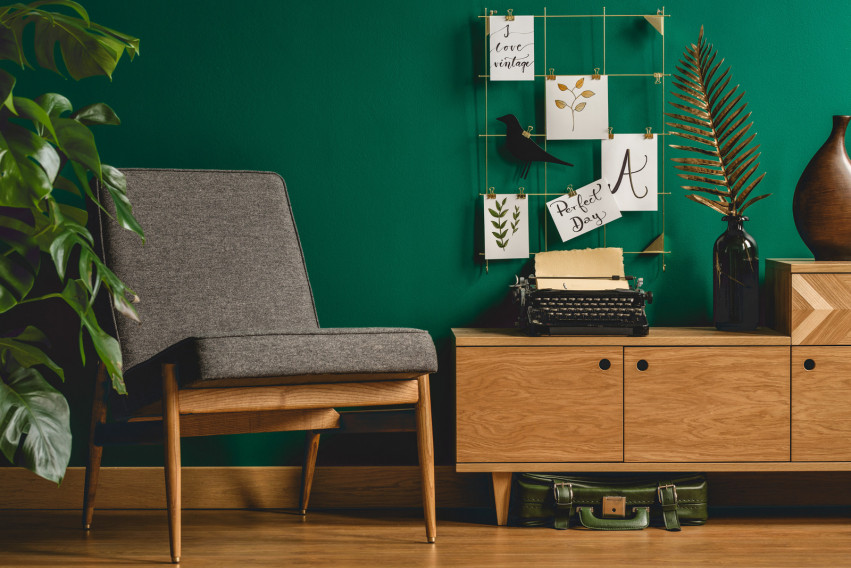 relaxing LILAC
This soft purple hue symbolizes tranquility, spirituality, purity, and innocence. Its relaxing qualities are best placed in the bedroom. Pair it up with gray, white, or wooden accents and you are sure to have a good night's sleep.
confident yellow
This color symbolizes joy and vitality. Shades of yellow give off a positive vibe-- therefore, it is best placed in the kitchen, dining room, bathroom, or where you are to be more energized and active. Pair it up with neutral colors and mix and match colors to balance it. Many colors can complement yellow. Dark neutral colors and a dash of white here and there can do wonders for the room.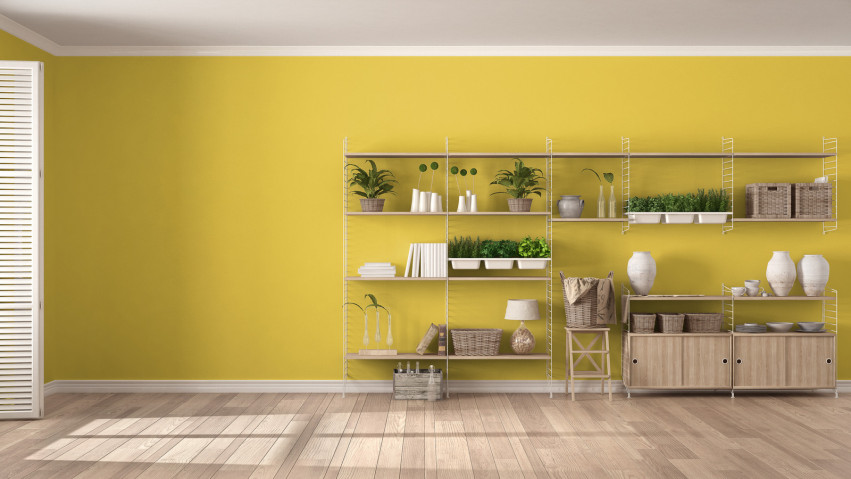 Earthly clay
This putty earth tone is one to watch. Use this hue to add a dash of color to any space, but be sure to use it in moderation. As this shade invokes a feeling of warmth and a welcoming presence, it's ideal for your front door, a guest room, or a bathroom.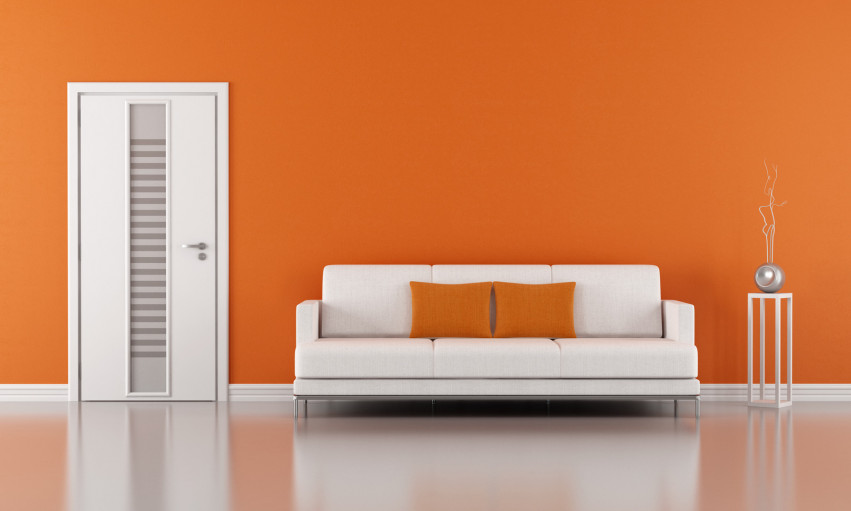 Moody Black
Since the color trends for 2020 consists of mood tones, we're saying goodbye to jewel tones for now. Charcoal, peacock blue, and off-black are ready to take center stage, and these handsome hues provide a calming and invigorating effect on almost everyone! Use these colors for your living room or family room, and feel a sense of peace-- perfect for a family weekend slow-down!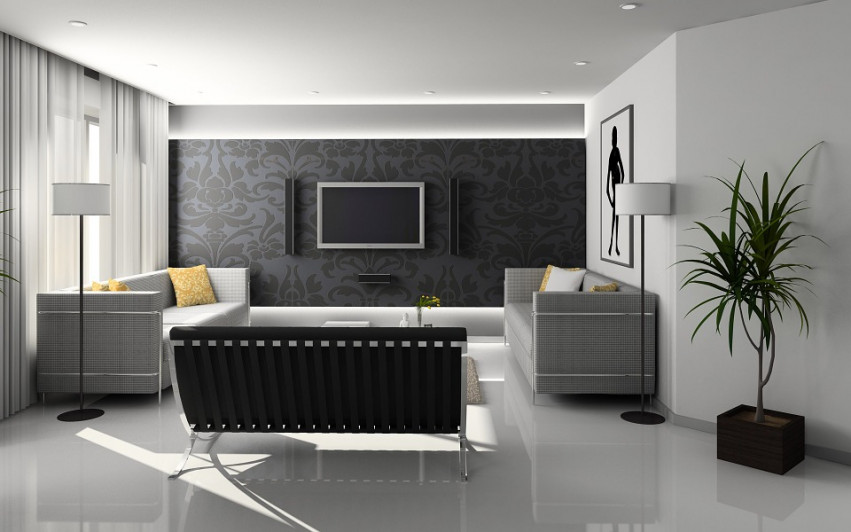 Blushing Pink
Pink symbolizes playfulness and all things glamorous, and luckily, it's an ideal color to use this 2020! A blush pastel tone, in particular, can easily serve as an updated neutral, perfectly matching wood accents or bolder shades. Pair it with a jungle-green color or some vibrant coral to bring energy to a boring room.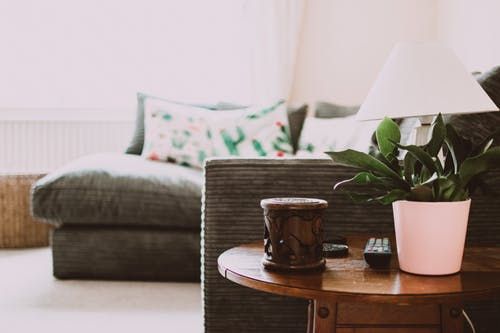 Chic Champagne
Who DOESN'T love Champagne? It may be best served with a delicious meal, but do you know that it's also one of the biggest 2020 color trends? Replace the cool grays and make a room feel warmer with an earthy Champagne hue! Gray has been dominating the interior design world, but this year, top colors are all about nature and peace. Pair it up with some bold textures and metallic colors, and create a timeless space in your haven.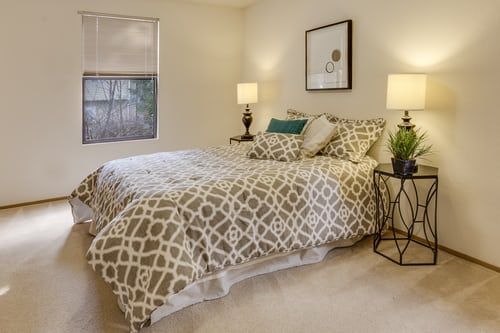 Luscious Red
Dark, rich reds aren't only reserved for your lips or the fall weather-- it's also a popular palette for this year! Add sophistication to any part of your home by adding a touch of red. You can use it as an accent color, or as a predominant theme, and match it with some muted tones for a picture-perfect scene. Creating a space that speaks to your adventurous soul? Dark red is your color!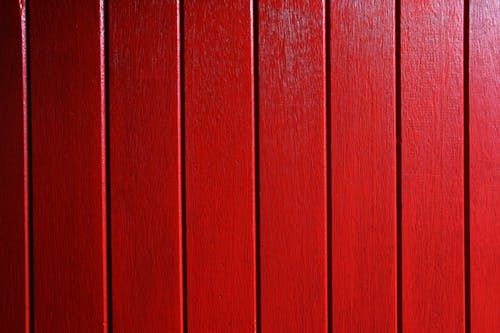 white on white
Clean is classic. While white on white may seem plain, it is actually a versatile color. Using the right furniture will make for an elegant setting. Flexibility is within your imagination when designing a white room. Layering it with pastel colors is one way to do it while paring it with black is another way. Both color patterns are trending this year so best of luck on your 2020 home design!