9 Cheap and Easy Kitchen Updates
If life was a fairytale, just any homeowner could afford to spend millions on fancy kitchen upgrades. But the reality is, not all of us can spend tens of thousands of dollars on kitchen renovations, no matter how vital a kitchen is in our daily living. Some homeowners are even loathing to spend more than TEN bucks on a kitchen update! So, whether you fall into the former group or the latter, you'll be psyched to know that there are some easy and INEXPENSIVE ways to update your kitchen, especially if you're working on a tight budget.
Are you ready to get cranking on that kitchen makeover you've been dreaming of? With these nine cheap and easy kitchen updates, you'll realize that even the smallest change can energize your kitchen and spice it up!
Clear your clutter
Now's the perfect time to clear those clutter from your kitchen cabinets and counters. Toss out unwanted and outdated food, donate kitchen tools and appliances you no longer need and remove random items that don't belong in the kitchen. Removing unnecessary clutter will create a tidy kitchen and give it the space to become more functional.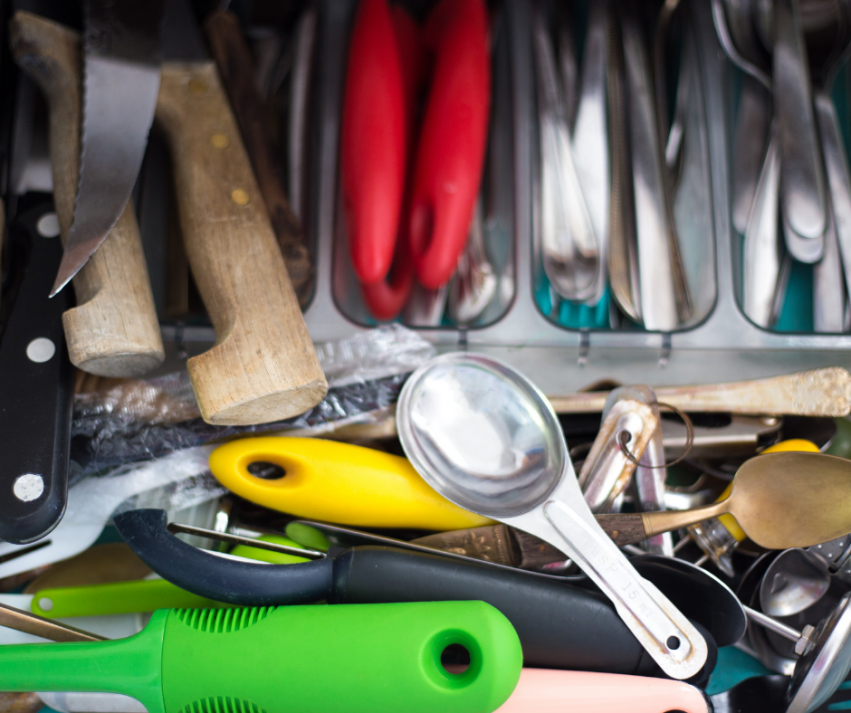 Refresh your sink
Treat your chrome sink to a fresh look by painting it! Use a couple of sandpapers and a can of spray paint for metal to refresh your sink for a fraction of what you would normally pay to have it replaced. If you're not too big on painting, you can upgrade your faucet, a focal point in your kitchen. Choose a stylish design that fits your personality or theme.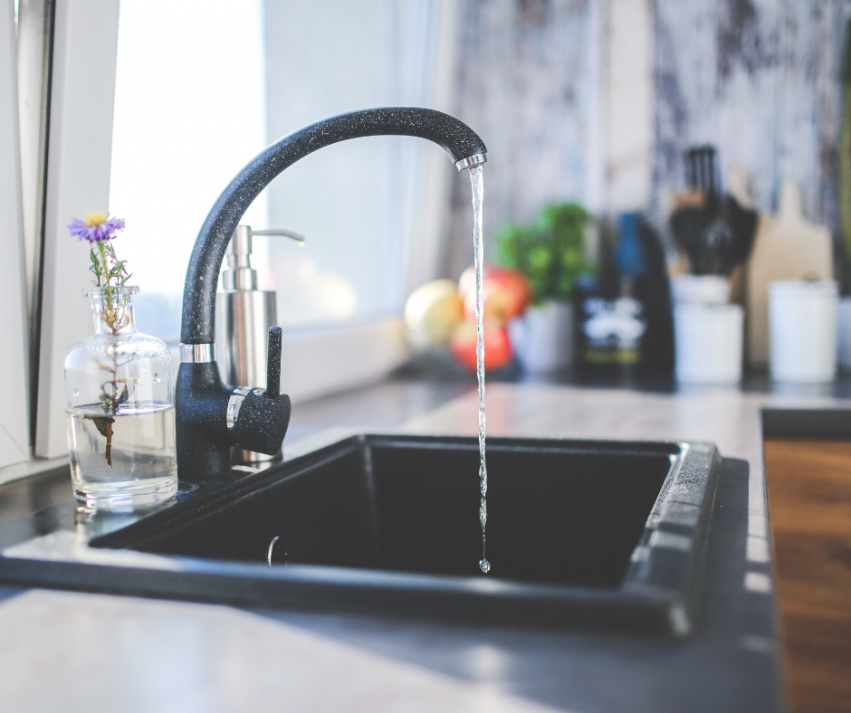 Install new blinds, shades, or curtains
Are you looking to give your kitchen a bit of a modern feel? Try exploring different types of blinds, shades, or curtains, and instantly give your kitchen style a boost! Window treatments are an easy and inexpensive way to change the aura of your kitchen, as with other rooms in your home.
Add some pendant lights
Pendant lights are a sought-after trend in kitchens right now. The good thing is, they go with every style! Get a pendant light that screws right into recessed lighting, so you don't have to fuss with a complicated installation or pay extra money to an electrician.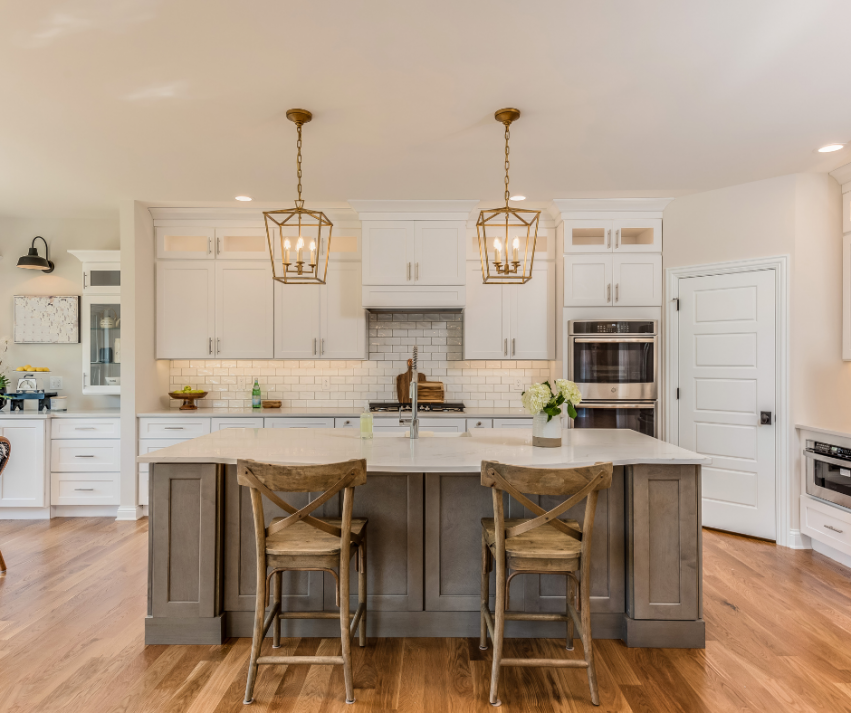 Repaint the cabinets
Try giving your cabinets a coat or two of paint or stain so you can give it an easy update on a budget! Refinish all your kitchen cabinets with a cheap kit or focus only on the doors, trim, or shelves to cut costs.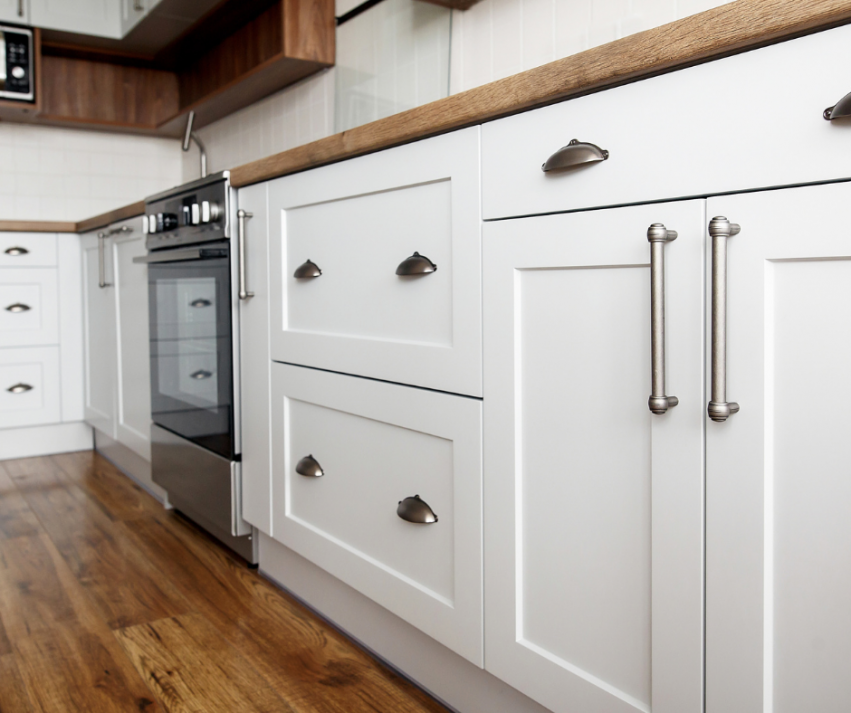 Replace your outlet wall plates
Colorful, textured, or decorative outlet covers in chrome or bronze will give your kitchen a classy look. To save more money, you can also decorate your existing covers with paint, paper, or decoupage.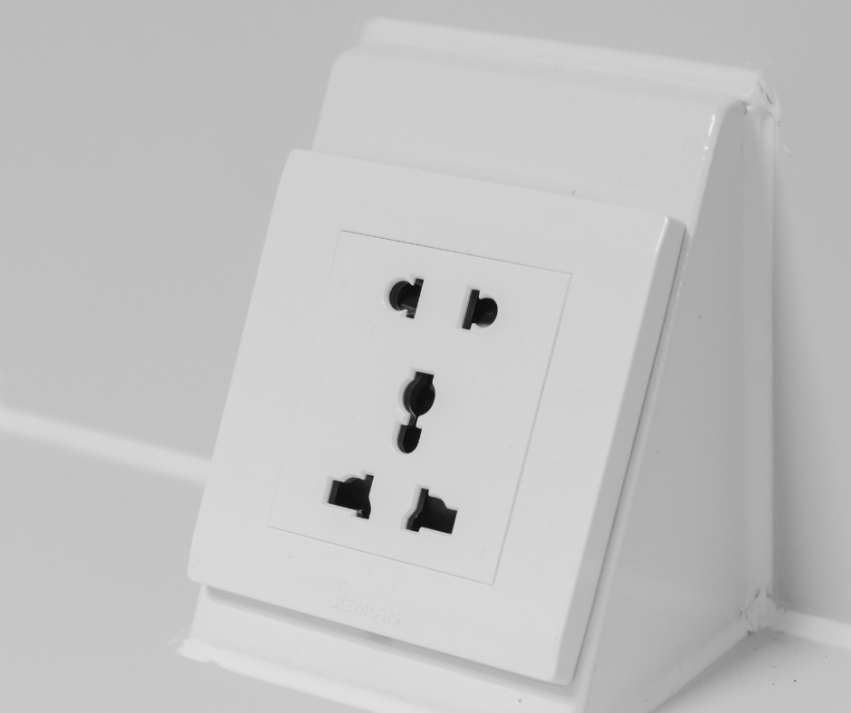 Get new hardware
You may think your cabinet handles and drawers are insignificant to the whole look of your kitchen, but they actually make a big impact on its style and appearance! With some new hardware, a few tools, and a bit of effort, you'll add personality and style to your kitchen. The average kitchen has 40 drawer pulls or knobs, so browse your local big box store for an affordable set of hardware.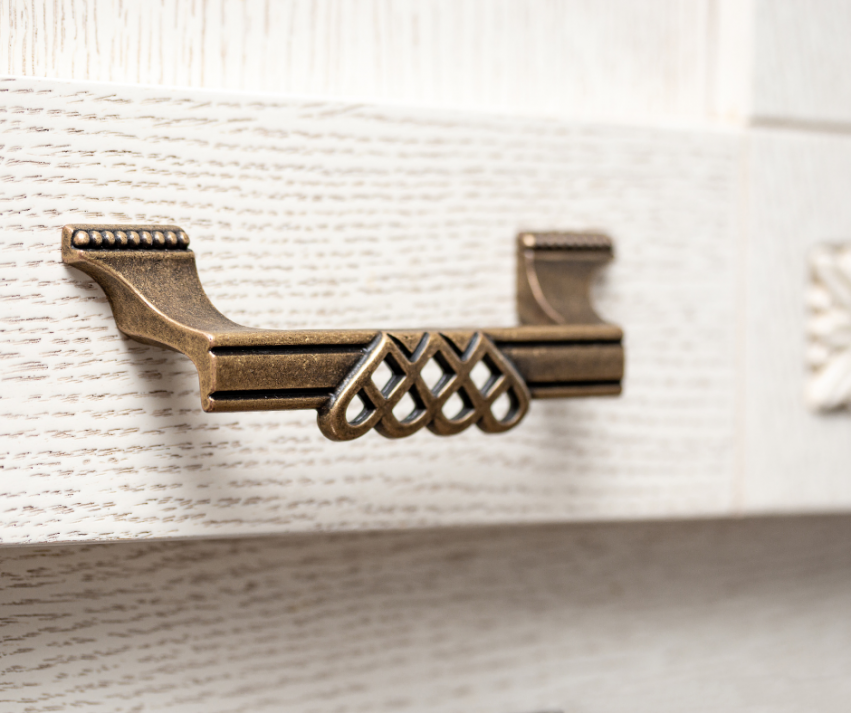 Put some plants in
Add a life force to your kitchen the easy way with some plants! Herbs are great greens to add life and scent to your kitchen, and you can use them as cooking ingredients too! Succulents are also a great addition to your kitchen display!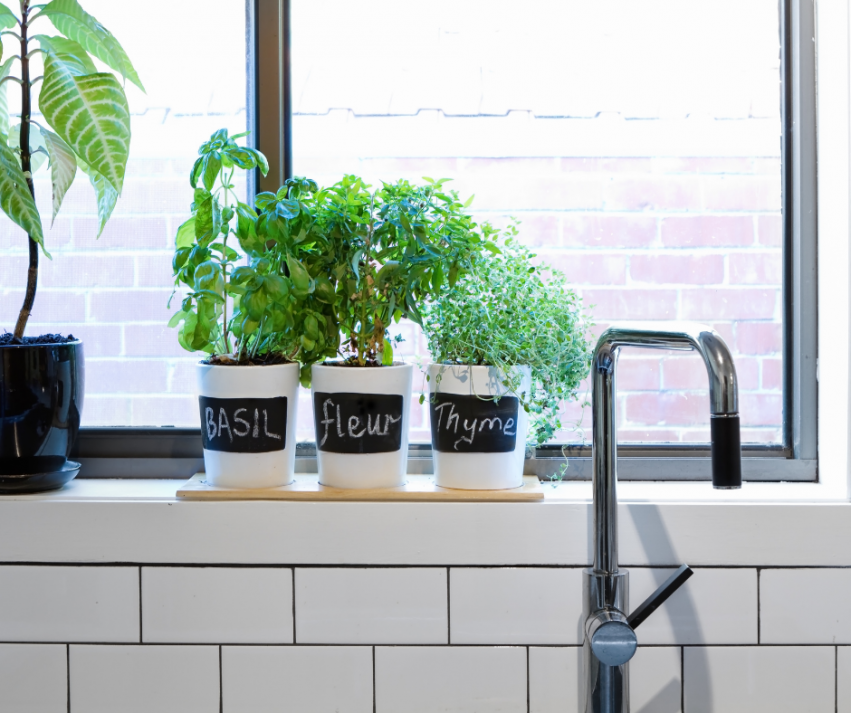 Expand your storage
Maximize and customize your kitchen space by transforming an empty wall, cluttered drawer, or unused cabinet into pantry storage or storage for your cookbooks and pans! The cost will depend on the size, type, and finish of your shelving units, but in any case, you can also add movable trays as a cheaper storage alternative.