2021 New Year's Eve Celebration At Home
We're betting most of you are too eager to bid 2020 goodbye in hopes that the new year will bring brighter days ahead. And yes, this year's New Year's Eve parties would've been dramatically epic if there wasn't a raging pandemic working against us. So what's a hungry (and bored!) party animal got to do to have some New Year's Eve fun around here?
While it's true that even the most motivating New Year quotes won't be able to protect you against virus exposure if you don't play it safe on the 31st, it doesn't mean that you can ring in the new year responsibly. Commence the new year with good health and party safely-- here's a 2021 New Year's Celebration at home round up, so you can get the party started-- pandemic-style!
4 Party Reminders
Are you looking to have a fun and memorable New Year's Celebration at home but can't be bothered with all the fuss and details? Follow these five simple party reminders and you'll have a successful and safe one for sure!
Keep the party short (or just do a virtual one!)
We know how much you love spending time with friends and family 'til the wee hours of the morning, but it may be best to start your party late or end it early for now. Have guests arrive closer to midnight for a countdown to 2021 together in person or do an outdoor early dinner celebration and send everyone home to ring the new year separately. In any case, a virtual celebration can also do (since we've all become experts at this whole virtual thing anyway).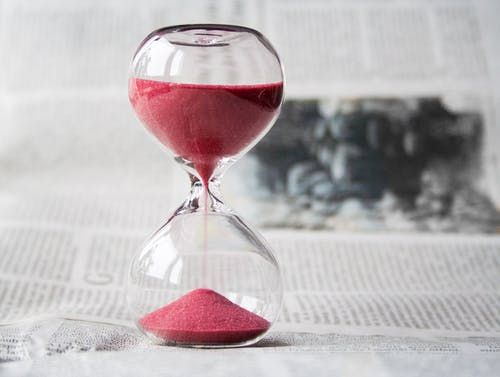 Serve lots of good luck food
We need all the help we can get to make 2021 better, so try by making a feast of several cultures' versions of good luck food. Try serving long noodles which symbolize long and prosperous life in China and Japan, black-eyed peas (stewed with ham hocks and collard greens) are good luck in the South, or foods that look like coins or cash in hue-- like mandarins, dumplings, cabbage, cornbread, lentils, and greens.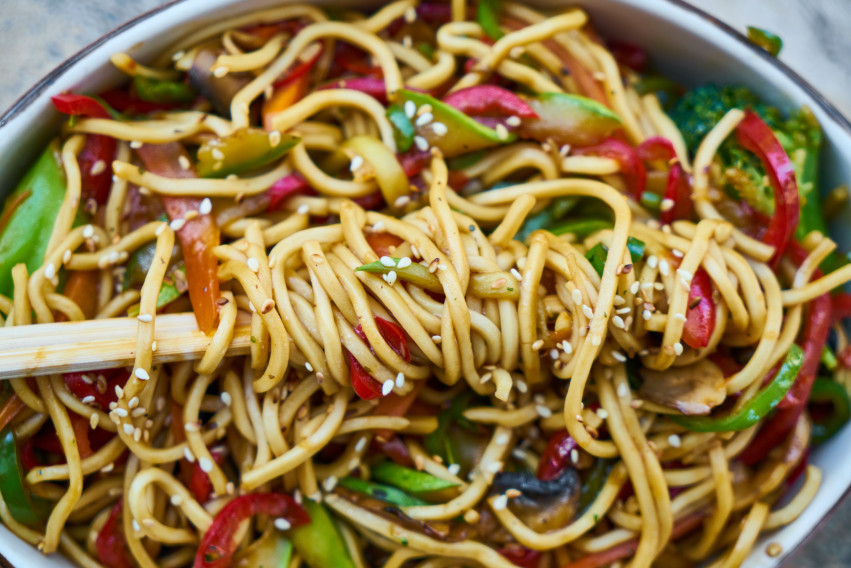 Use distinct glasses for everyone's drink
Accidental sharing of utensils and drinks, especially at a time like this, is a big no-no, so avoid this situation by making sure that everyone's champagne flute looks different. Many winemakers have single-serving bottles or cans of bubbly, so guests can more safely pour their prosecco or champagne for the New Year toast.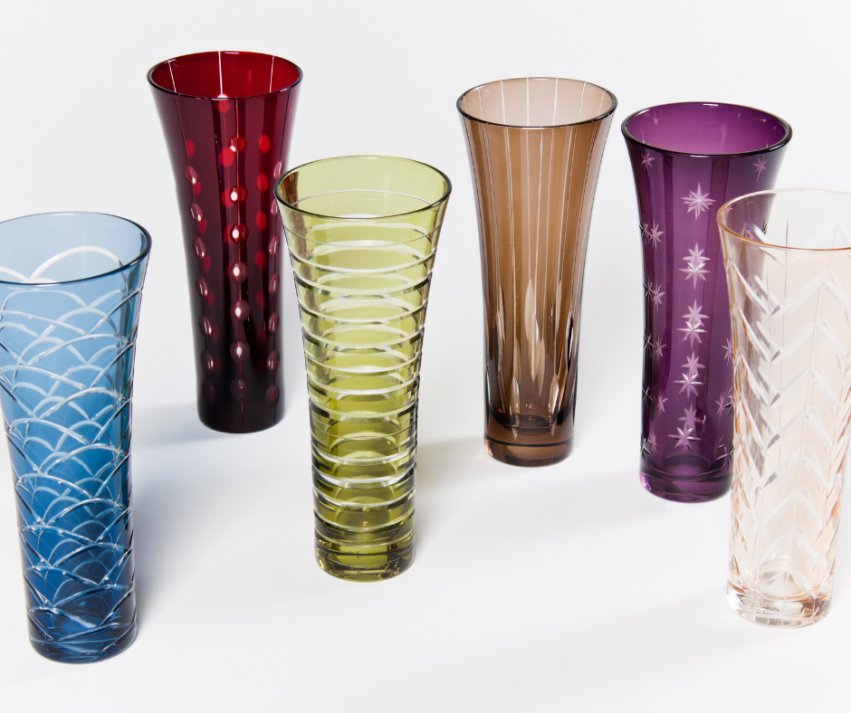 Keep your New Year's kiss safe
We know the New Year's kiss is a time-honored tradition, but better stick with someone from your household when you do it or forego it all together for now.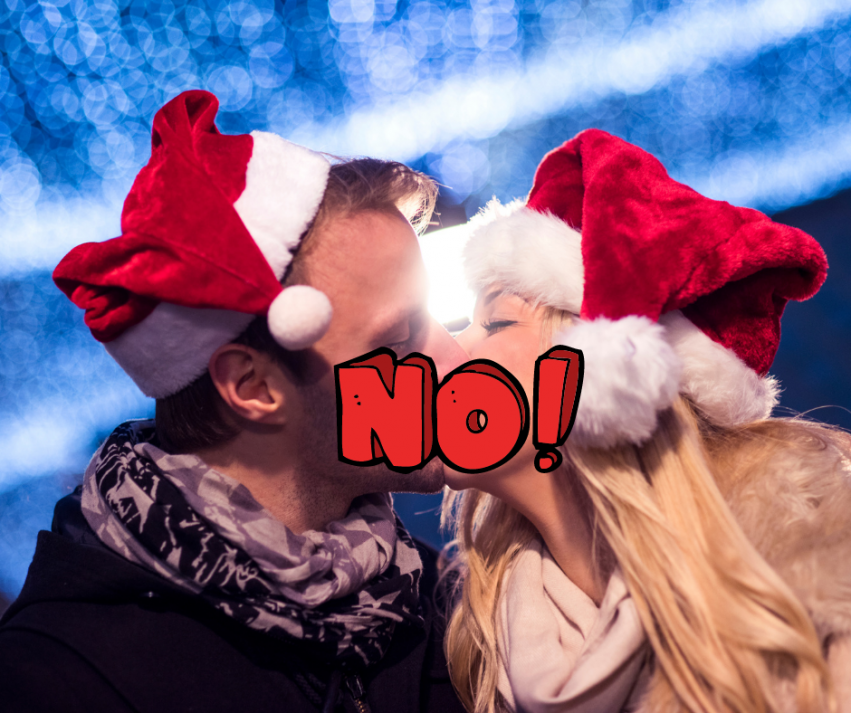 3 Recipes You Can Try
We know planning a menu for any celebration is as easy as taking a Math exam, so we're here to help you out! Try these simple recipes for your New Year's Eve celebration and impress your small party of six!
Stuffed Mushrooms
Just because you're not hosting the party of the century this New Year's Eve doesn't mean you can't serve a classy dish. Try these baby Bella mushrooms stuffed with garlicky, herby breadcrumbs, and plenty of cheese, and make your guests craving for more!
What You'll Need:
Cooking spray, for pan

1 1/2 lb. baby mushrooms

2 tbsp. butter

2 cloves garlic, minced

1/4 c. breadcrumbs

Kosher salt

Freshly ground black pepper

1/4 c. freshly grated Parmesan, plus more for topping

4 oz. cream cheese softened

2 tbsp. freshly chopped parsley, plus more for garnish

1 tbsp. freshly chopped thyme
Directions:
Preheat oven to 400°. Grease a baking sheet with cooking spray. Remove stems from mushrooms and roughly chop stems. Place mushroom caps on a baking sheet.

In a medium skillet over medium heat, melt butter. Add chopped mushrooms stems and cook until most of the moisture is out 5 minutes. Add garlic and cook until fragrant, 1 minute then add breadcrumbs and let toast slightly, 3 minutes. Season with salt and pepper. Remove from heat and let cool slightly.

In a large bowl mix together mushroom stem mixture, Parmesan, cream cheese, parsley, and thyme. Season with salt and pepper. Fill mushroom caps with filling and sprinkle with more Parmesan.

Bake until mushrooms are soft and the tops are golden, 20 minutes. Garnish with parsley to serve.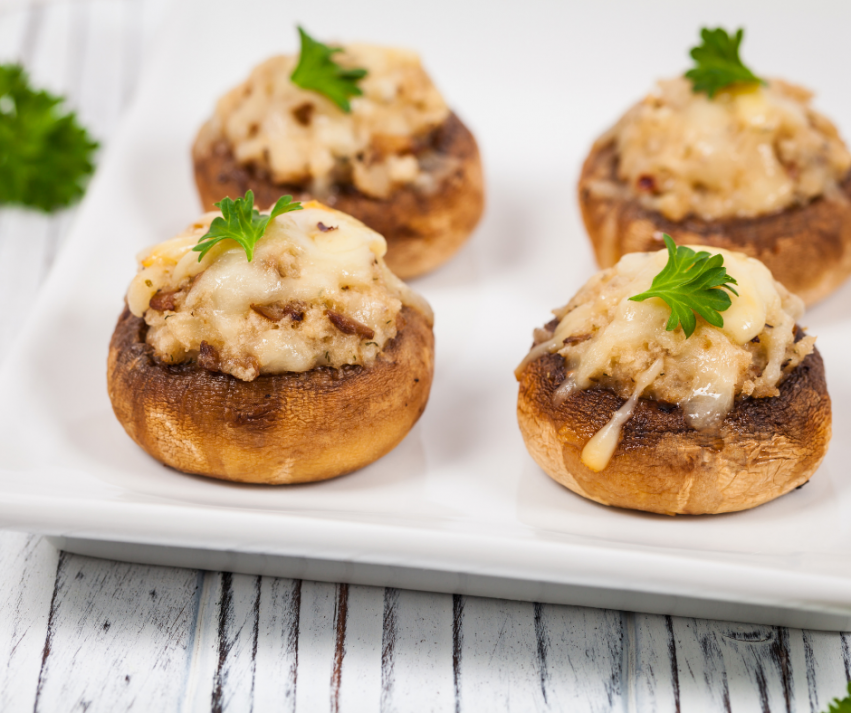 Cheese Ball Bites
Easy bites are always welcome for literally any occasion. We're pretty sure you'll have everyone hovering this cheesy goodness as soon as it comes out of the kitchen!
What You'll Need:
8 slices bacon

1 1/2 (8-oz.) blocks cream cheese, softened

1 c. shredded cheddar

1 tsp. garlic powder

1 tsp. paprika

Kosher salt

Freshly ground black pepper

1/3 c. freshly chopped chives

1/3 c. finely chopped pecans

18 pretzels sticks
Directions:
In a large nonstick skillet, cook bacon until crispy, 8 minutes. Drain on a paper towel-lined plate, then finely chop. Set aside.

In a large bowl, stir together cream cheese, cheddar cheese, garlic powder, and paprika, and season with salt and pepper. Use a cookie scoop to form the mixture into 18 small balls and transfer to a parchment-lined baking sheet. Refrigerate until firm, 1 hour.

In a shallow bowl, stir together bacon, chives, and pecans. Roll balls in the bacon-chive-pecan mixture, insert a pretzel stick into each and let come to room temperature 15 minutes before serving. (If not serving right away, loosely cover with plastic wrap and return to fridge.)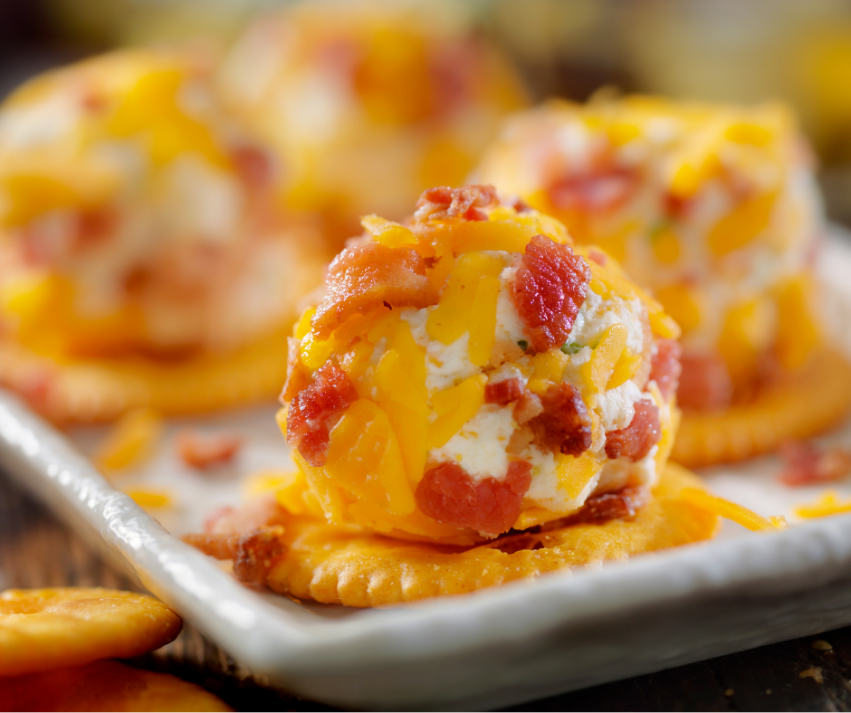 Pigs In A Blanket
Whether it's a black-tie affair or just a simple celebration at home, this classic hors d'oeuvres is a party necessity. And the good news is, they're so easy to make!
What You'll Need:
1 (8-oz.) tube crescent rolls

1 12-oz. package mini cocktail weiners

4 tbsp. melted butter

Coarse salt, for sprinkling
Directions:
Preheat oven to 375º. On a lightly floured surface, unroll crescent sheets and tear where perforated. Cut each triangle into 3 smaller triangles.

Place one cocktail Weiner on the thick side of each triangle then gently roll to the thinner side. Transfer to a medium baking sheet, brush with melted butter and sprinkle with coarse salt.

Bake until golden, 12 to 15 minutes.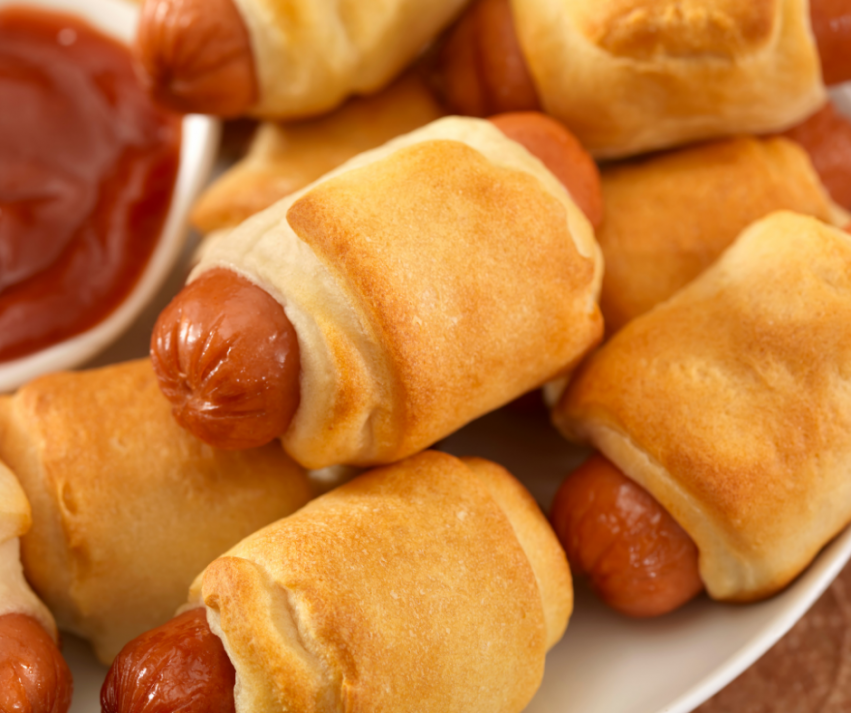 3 Cocktails to Drink
What's a New Year's celebration without a relaxing buzz to cap off the chaotic year? Get your bartender apron on and mix these deliciously satisfying cocktails for your party on the 31st!
Driven Snow Cocktail
If your taste leans more toward creamy cocktails than champagne, it's time to toast 2021 with this rum-inflected combo of white chocolate and ginger liqueurs.
What You'll Need:
Finely-crushed candy canes

1 1/2 oz. white chocolate liqueur

1 oz. blackstrap rum

1/2 oz. ginger liqueur

Ice

Water
Directions:
Dip the rim of a glass in water, then in finely crushed candy canes.

Combine white chocolate liqueur, blackstrap rum, ginger liqueur, and ice in a cocktail shaker. Shake vigorously, then strain into prepared glass.

Serve garnished with a bite-size gingerbread cookie, if desired.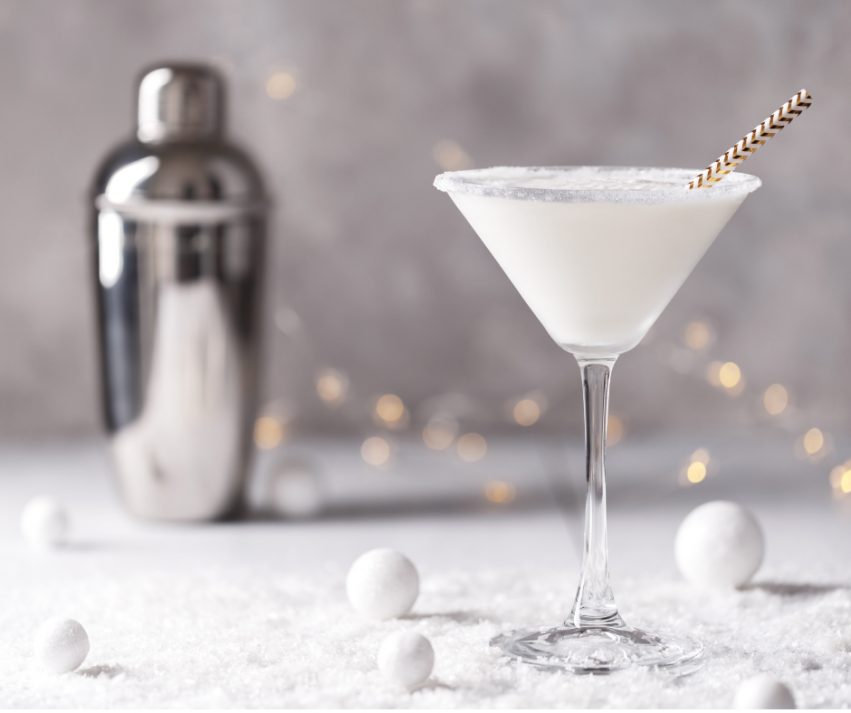 Cider Sidecar
New Year's Eve drink is more attractive with cognac, Cointreau, and apple cider, so go and make this bright winter cocktail and make your celebration even fancier!
What You'll Need:
2 oz. fresh apple cider

2 oz. cognac

1 oz. Cointreau

1 oz. fresh lemon juice

strip of lemon zest and brandied cherries, for serving
Directions:
Place cider, cognac, Cointreau, and lemon juice in a cocktail shaker; top with ice.

Shake until the shaker starts to frost and feels very cold to the touch, 20 to 30 seconds.

Strain into a coupe and top with zest and brandied cherries.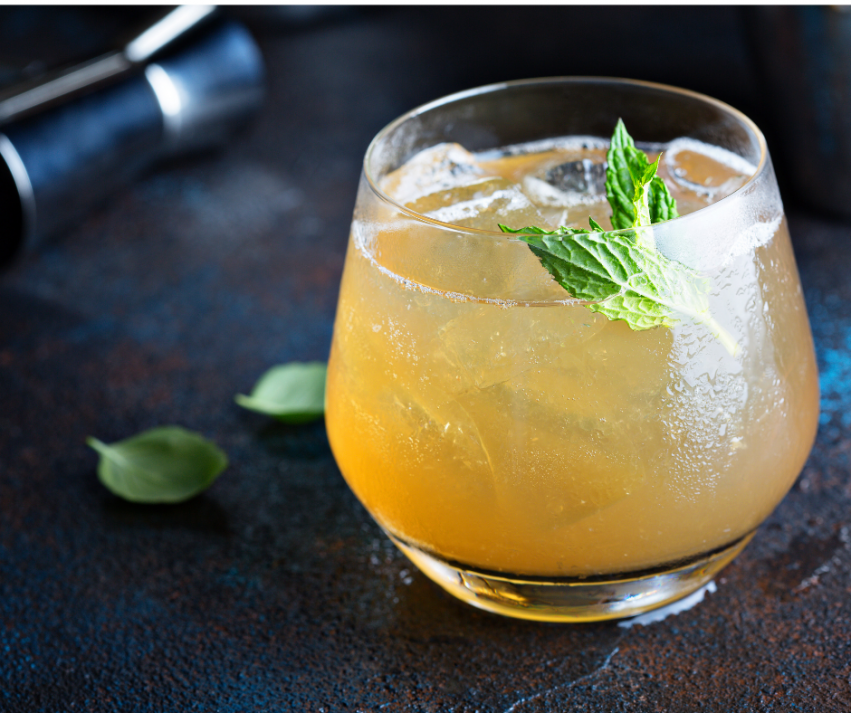 Death in the Afternoon Cocktail
Are you craving a strong, simple champagne drink to cap off your year? Try this drink invented by Hemingway and close 2020 with a bang!
What You'll Need:
1/4 to 1/2 oz. absinthe

4 oz. chilled Champagne or other sparkling wine
Directions:
Pour absinthe into a Champagne flute, and top with Champagne.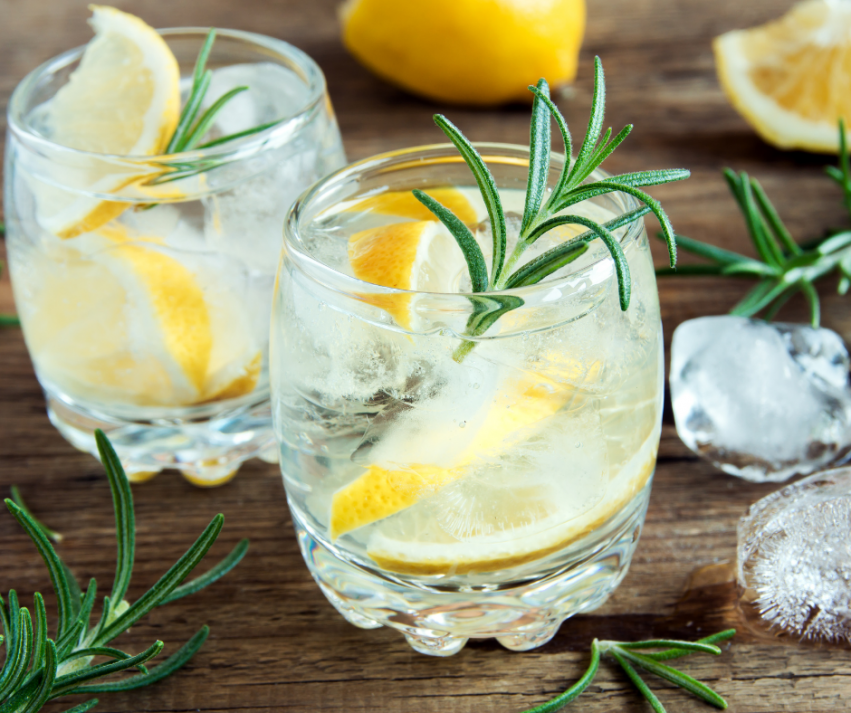 Selling Your Home?
Get your home's value - our custom reports include accurate and up to date information.
Get Home Value