2017 Beaufort Water Festival: 8 Things to Know Before You Go
Folks, it's that time again. The time of year for the Beaufort Water Festival, that annual 10-day summertime celebration of Lowcountry culture and cuisine that those of us who live in the area wouldn't miss for the world and that visitors make a special trip to experience.
This year the festival started July 14 and you can still catch up with all the fun until the 23rd, with most events at Waterfront Park. And as you make your plans for what is sure to be an unforgettable time, here are a few things to be reminded of.

Image source: Eat Sleep Play Beaufort.com
1. The lineup has two-dozen-plus events.
They include aquatic events, sporting tournaments, live music concerts, teen night, and the annual Lowcountry Supper. Check out the schedule ahead of time and work out your game plan so you can make the most of this 10-day extravaganza that has both free and ticketed events.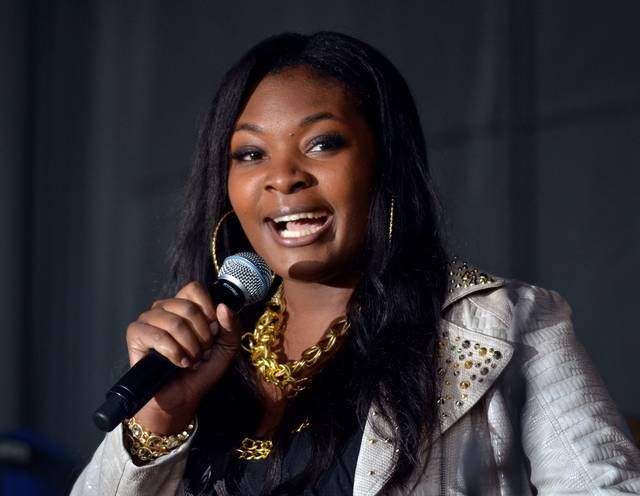 Image source: Island Packet.com
2. There's a special guest on Thursday night.
Golden-voiced Candice Glover – St. Helena native, American Idol winner and recording artist – add her star power to the festival with a performance at the Lowcountry Supper on Thursday evening. She will appear with the headliner, Beaufort's Broke Locals, who always wow the crowd with their unique brand of Rock, Reggae, and Funk.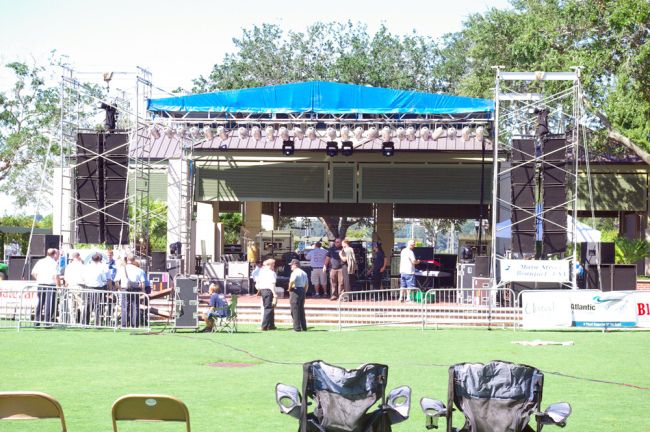 Image source: WSAV.com
3. Seating is open and first-come, first-served.
As in prior years, you can set up your lawn chairs in advance of the concerts. The park is closed the hour preceding the nightly entertainment. So pick a spot for your chairs or blanket before that time, or arrive extra early so that you are ready and waiting when the gates reopen at 7 p.m. And remember, the festival is not responsible for any lost or stolen items.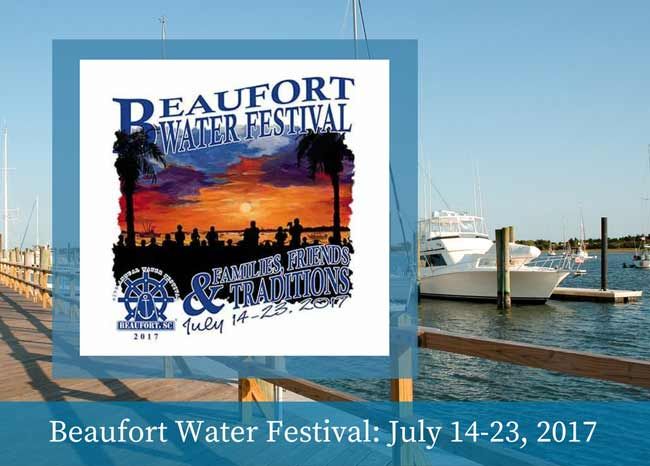 Image source: Sciway.net
4. You can buy tickets in advance or at the gate.
There are seven ticketed events this year and ticket prices range from $10 to $30. If you decide to go to one of these events on the spur of the moment, you can buy a ticket when you get there. Pick up advance purchase tickets at the Will Call booth outside the main entrance; it opens an hour before the show starts. Note: You'll need your printed receipt and ID.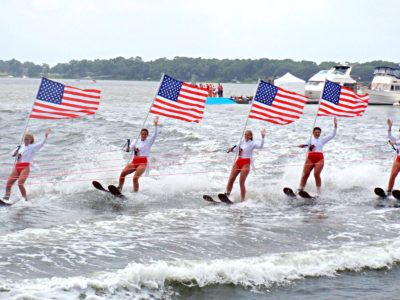 Image source: Eat Sleep Play Beaufort.com
5. Children are not allowed at some ticketed events.
While children are welcomed at most of the nightly events (children age five and younger get in free), there are two events that are off limits to young kids. The Teen Dance is for youngsters ages 13-17, and you must be 18 or older to gain admission to the River Dance.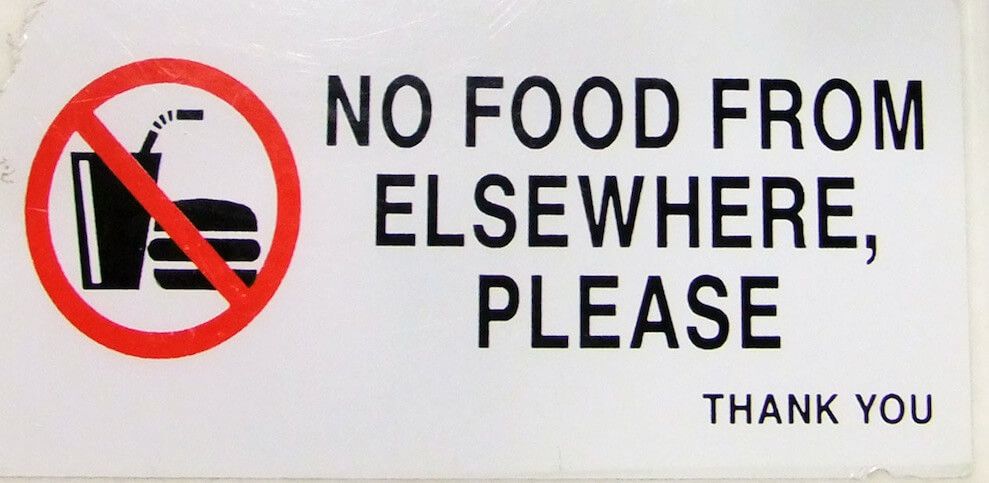 6. Coolers and outside food and drink are no-no's.
If you've been to the Water Festival before, you know that enjoying the food there is a big part of the celebratory fun. As well as dining with neighbors as a community at the Lowcounty Supper, you can buy something to eat and drink – including adult beverages – at the concession stands. They will be run by the high school Booster Club again this year.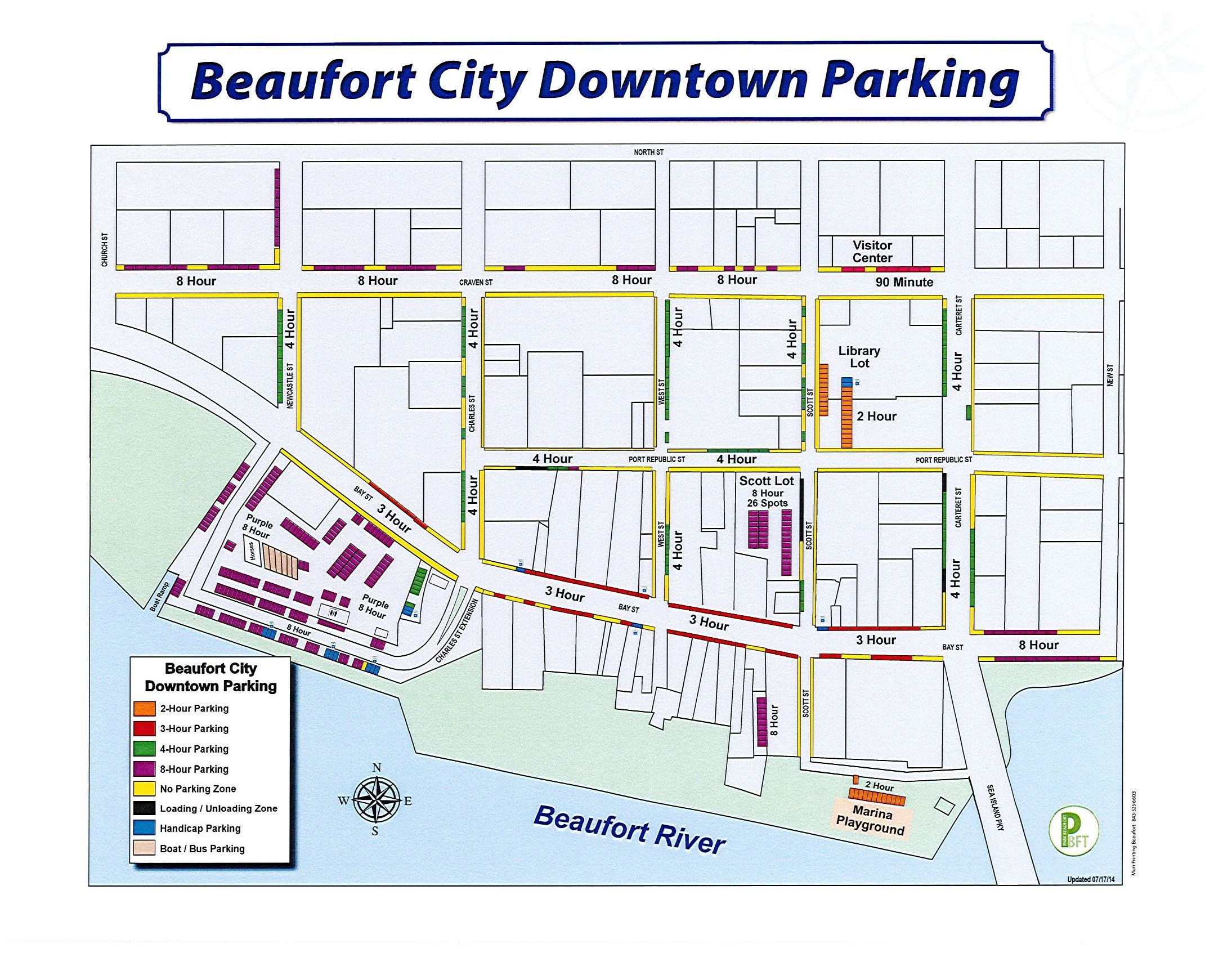 Image source: Eat Sleep Play Beaufort.com
7. The "early bird" adage applies to parking.
The crowds are expected to match those of previous years. So the earlier you arrive to park the better. As usual, several banks, churches, and businesses allow parking in their lots for a fee. Costs vary and tend to be higher the closer you get to the venue.
8. FREE shuttle service has been added for some events.
New this year is complimentary shuttle service from the Beaufort County Government Center to some of the popular events. The event details on the schedule will tell you if there a shuttle running for that particular event.
See you at the festival! And, we encourage you to bookmark the ERA Evergreen Team blog and make it a habit to regularly visit for up-to-date info on happenings in the area as well as in the Lowcountry real estate market.
---
Thinking of buying a home in Beaufort, South Carolina?
When visiting is no longer an option and you decided to set roots in this town, we at the ERA Evergreen Real Estate team can help. From Single Family Homes, Condominiums to townhomes and more, we are positive we can find the right home for you. Call or just text us at 843-473-4498 and let's get started!
Visit our website to view real estate listings in the area.